Romantic Cabins for an Unforgettable Couples Getaway on Vancouver Island
f you are seeking an idyllic escape with your loved one, look no further than Vancouver Island. Nestled amidst the captivating beauty of this Pacific Northwest gem lies Beach Acres Resort, a haven offering romantic cabins that promise to create cherished memories. Perfect for couples seeking a peaceful retreat, our resort provides the ideal setting for a rejuvenating and intimate getaway.
Discover the Ultimate Romantic Cabins on Vancouver Island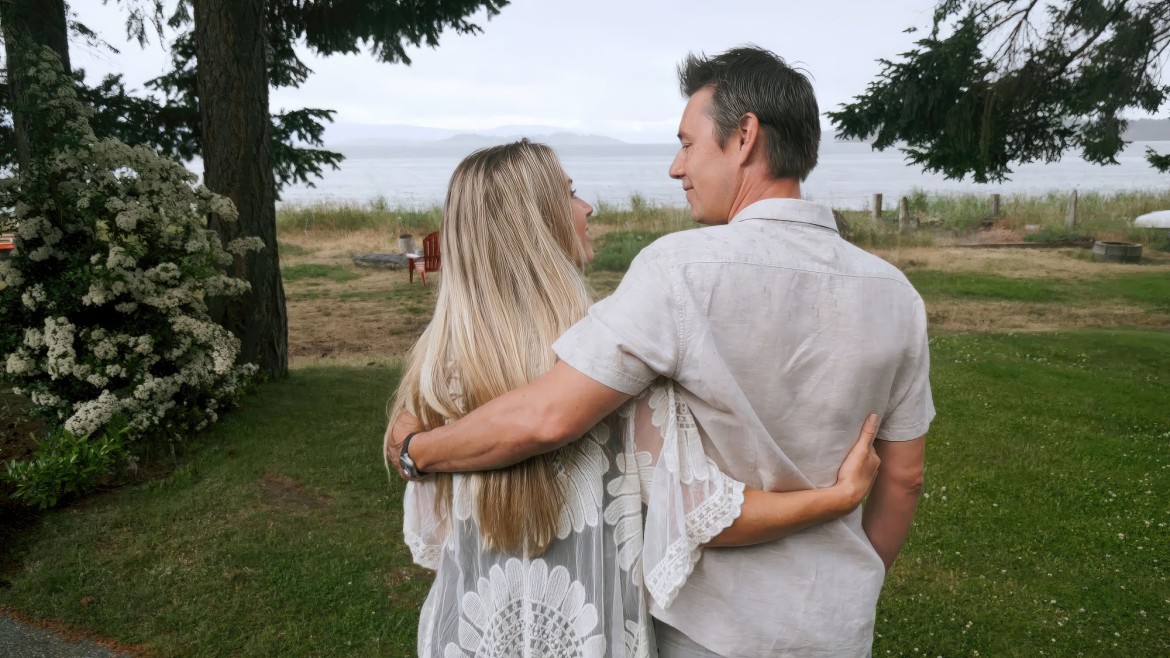 Escape the ordinary and step into a world of romance as you enter our exceptional cabin accommodations. Each of our cabins have been thoughtfully designed to provide couples with an intimate and cozy space that exudes charm. From captivating views and private balconies to crackling fireplaces or our soothing hot tub, our resort offers all the ingredients for a truly unforgettable escape.
Beachfront Cabins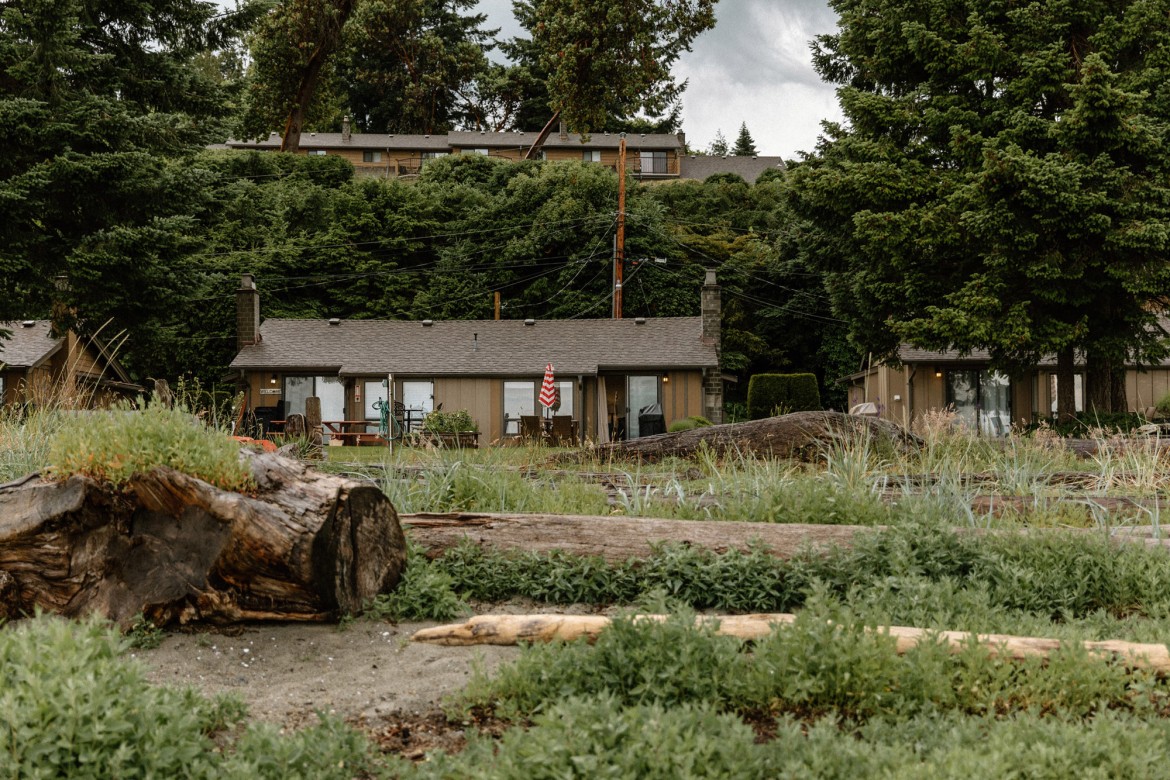 Our beachfront cabins at Beach Acres Resort offer the perfect blend of comfort, convenience, and breathtaking views. Choose from one and two-bedroom cabins, each featuring a queen bed, bunk beds (with some second bedrooms offering a lower bunk that is a double bed), and a double sleeper sofa in the living room. With a minimum 3-piece bathroom, a beachfront patio, and a cozy gas or wood-burning fireplace, these cabins provide a charming and intimate setting for couples. Enjoy the convenience of a fully-equipped kitchen, cable TV, telephone with voicemail, and secure wireless internet access. With approximately 475 square feet of space, our beachfront cabins are the ideal choice for a romantic and rejuvenating getaway on Vancouver Island.
Learn More
Forest Cabins
Immerse yourself in the tranquility of nature with our forest cabins at Beach Acres Resort. These cabins offer a cozy retreat amidst lush surroundings. Equipped with a queen bed, two single beds or bunk bed, and a double sleeper sofa in the living room, our forest cabins provide ample space for relaxation. Unwind in the four-piece bathroom with a tub and shower, and enjoy amenities such as cable TV, a gas or wood fireplace, and a fully equipped kitchen. With a full-size patio, spacious back and front yard, telephone with voicemail, and secure wireless internet access, these cabins ensure a comfortable and rejuvenating vacation. Offering approximately 1000 square feet of space, our forest cabins are perfect for couples seeking a romantic escape to connect in the beauty of Vancouver Island's forests.
Learn More
Immerse Yourself in Nature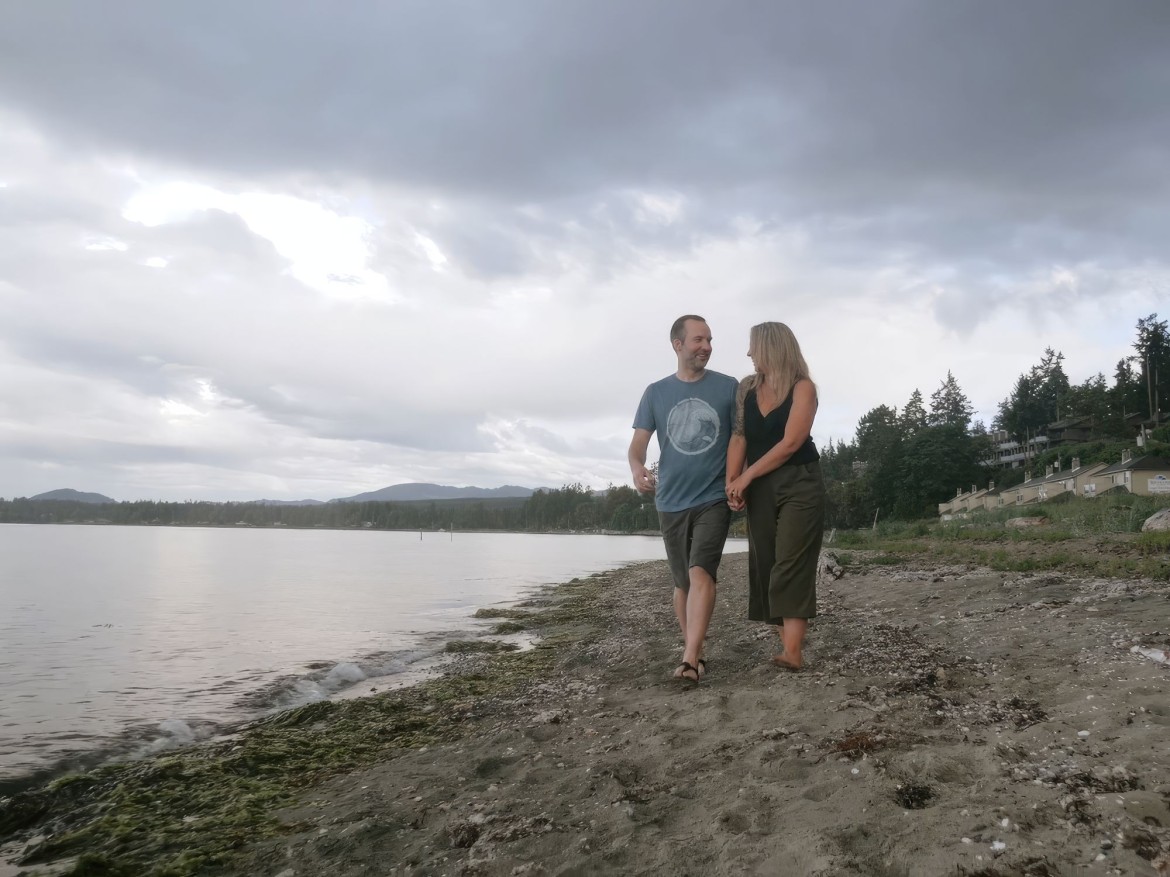 Situated on Vancouver Island, Beach Acres Resort is surrounded by breathtaking natural beauty. Indulge in leisurely strolls along Rathtrevor Beach, hand in hand with your loved one, as the gentle waves serenade you. Take in the magnificent sunsets and let the awe-inspiring views of the Pacific Ocean serve as the perfect backdrop for a romantic evening.

All About Parksville
Parksville, with its scenic beaches and serene ambiance, is a perfect choice for couples seeking a romantic getaway. Take leisurely walks along the sandy shores, hand in hand, while relishing the stunning sunsets that cast a warm glow over the landscape. Indulge in delectable dining experiences at local restaurants, savoring exquisite flavors and toasting to your love. Explore artisan shops, visit local galleries, and experience the warm hospitality of this close-knit community. The peaceful coastal atmosphere and welcoming community in Parksville combine to create a romantic setting, allowing couples to reconnect, celebrate special moments, or simply enjoy each other's company amidst beautiful surroundings.

Parksville Activities
In addition to its romantic ambiance, Parksville offers an array of activities that couples can enjoy together. Explore Rathtrevor Beach Provincial Park, where you can walk hand in hand along the shoreline, have a beach picnic, or even try a romantic sunset beach yoga session. Embark on a leisurely hike through the trails of Englishman River Falls Provincial Park, where you can marvel at the cascading waterfalls and lush greenery. For a unique experience, rent a tandem bicycle and pedal your way along the scenic trails. Enhance your romance with a couples' spa day, indulging in soothing massages and luxurious treatments at one of Parksville's tranquil spas.
Other Nearby Attractions and Excursions
While staying at Beach Acres Resort, take advantage of our prime location that offers easy access to some of Vancouver Island's top attractions. Visit the impressive Cathedral Grove with its ancient Douglas fir trees, or take a scenic drive to the artistic community of Tofino. Whether you prefer exploring local markets, visiting wineries, or immersing yourselves in cultural experiences, Vancouver Island offers a myriad of possibilities to further enhance your romantic getaway.
Check out our
blog
for more ideas on how to explore the area!
Year-Round Beauty
Vancouver Island boasts year-round beauty, making it an ideal destination for a romantic escape during any season. In the warmer months, you can enjoy long walks on the beach, picnics under the sun, and vibrant floral displays. During the autumn months, witness the captivating colors of the changing leaves, while winter offers the opportunity to cozy up by a fire and admire the dramatic storms that sweep across the Pacific. Spring brings a sense of renewal as the island bursts with blooming flowers and rejuvenating energy. No matter the time of year, Beach Acres Resort provides an enchanting backdrop for your romantic retreat.
Tailor Your Couples Getaway
At Beach Acres Resort, we understand that every couple has their own unique preferences and desires. That's why we offer a range of activities and amenities to customize your couples getaway. Whether you prefer unwinding at our serene spa, exploring nearby hiking trails, or embarking on a romantic sea kayaking adventure, there is something to suit every couple's taste.
Secluded Serenity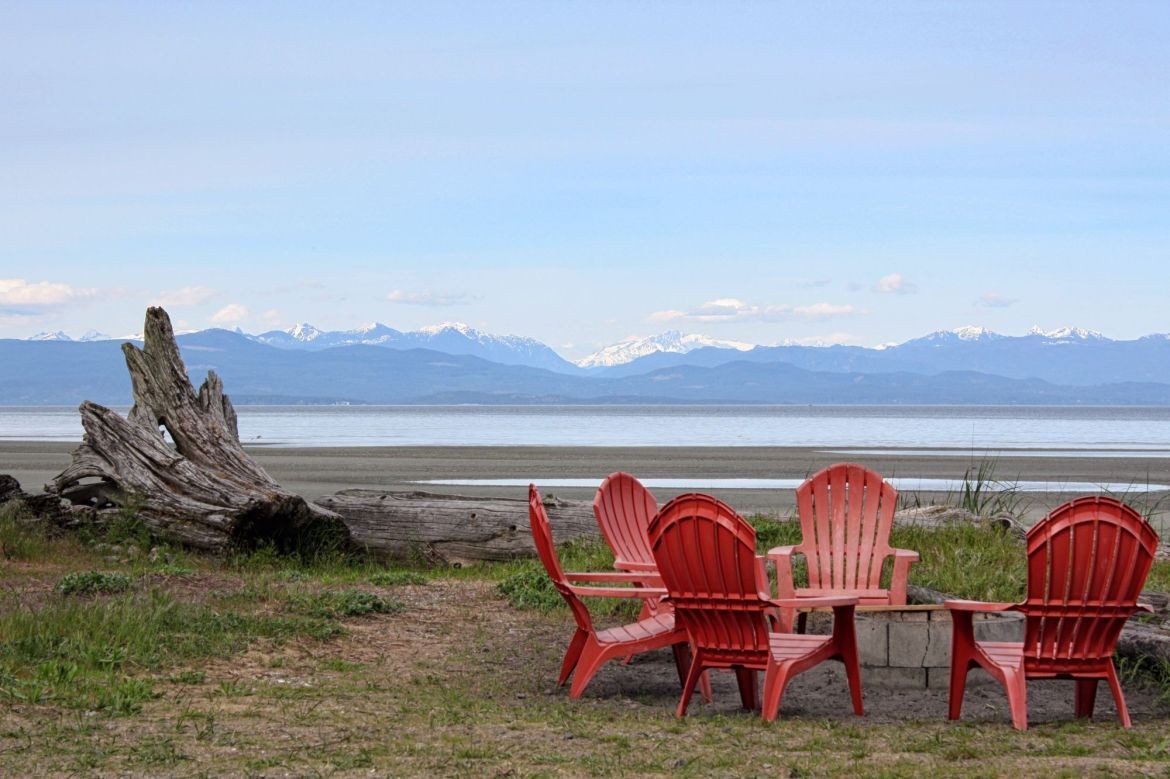 Privacy and tranquility are paramount to a romantic escape, and our resort ensures just that. Tucked away in a lush forested area, our cabins provide the perfect blend of seclusion and convenience. Enjoy the peaceful ambiance and embrace the opportunity to reconnect and rejuvenate with your partner away from the hustle and bustle of everyday life.
Delectable Dining Experiences
No romantic getaway is complete without savoring some delicious cuisine together. Vancouver Island is renowned for its farm-to-table culinary scene, and at Beach Acres Resort, we are proud to offer delightful dining options to our guests. Whether you prefer a candlelit dinner at our on-site restaurant or a private picnic on the beach, our team can help you curate a memorable dining experience to satisfy your taste buds and enhance your romantic escape.
For couples seeking enchantment, romance, and rejuvenation,
Beach Acres Resort
on Vancouver Island is the ultimate destination. With its charming cabins, stunning natural surroundings, personalized activities, and exceptional dining options, our resort promises an unforgettable couples getaway. Allow yourself and your loved one the opportunity to create everlasting memories in this exquisite haven that seamlessly blends romance and relaxation. Book your stay at Beach Acres Resort today and embark on a journey you will treasure forever.
---
More Beach Acres Stories