Christmas Magic at Milner Gardens:
A Festive Wonderland Near Parksville
Experience the enchanting allure of Christmas at Milner Gardens, a dazzling winter wonderland nestled close to Parksville and your cozy stay at Beach Acres Resort. The holiday season transforms these historical gardens into a captivating tableau of festive lights and seasonal cheer.


A Tradition of Wonder and Joy
Milner Gardens and Woodland offers visitors an opportunity to walk through a mesmerizing display of lights and festive decor during the Christmas season. This year, let the holiday spirit take you on a journey through the twinkling lights and charming decorations that adorn the gardens.
An Enchanted Stroll through Milner Gardens
As you meander along the garden paths, you'll be greeted by the warm glow of thousands of Christmas lights that shine amidst the natural beauty of the landscape. It's a visual treat for families, couples, and solo travelers alike, inviting you to create holiday memories amidst the natural splendor.

The Magic of the Season Comes Alive
Discover each carefully decorated section of Milner Gardens, where themes range from classic holiday elegance to magical storybook scenes. With a steaming cup of hot chocolate in hand, let the crisp winter air enhance the magical atmosphere of the illuminated surroundings.
A New Dimension of Light with Holiday Specs
Enhance the visual spectacle with a pair of Holiday Specs, innovative holographic lenses that transform every point of light into magical holiday shapes and characters. See the world through a festive lens, and let each illuminated bulb spring to life, surprising you and your loved ones with charming images.
Festive Activities for the Whole Family
Milner Gardens doesn't just offer a stunning visual display; it's also a hub of holiday activities that cater to all ages.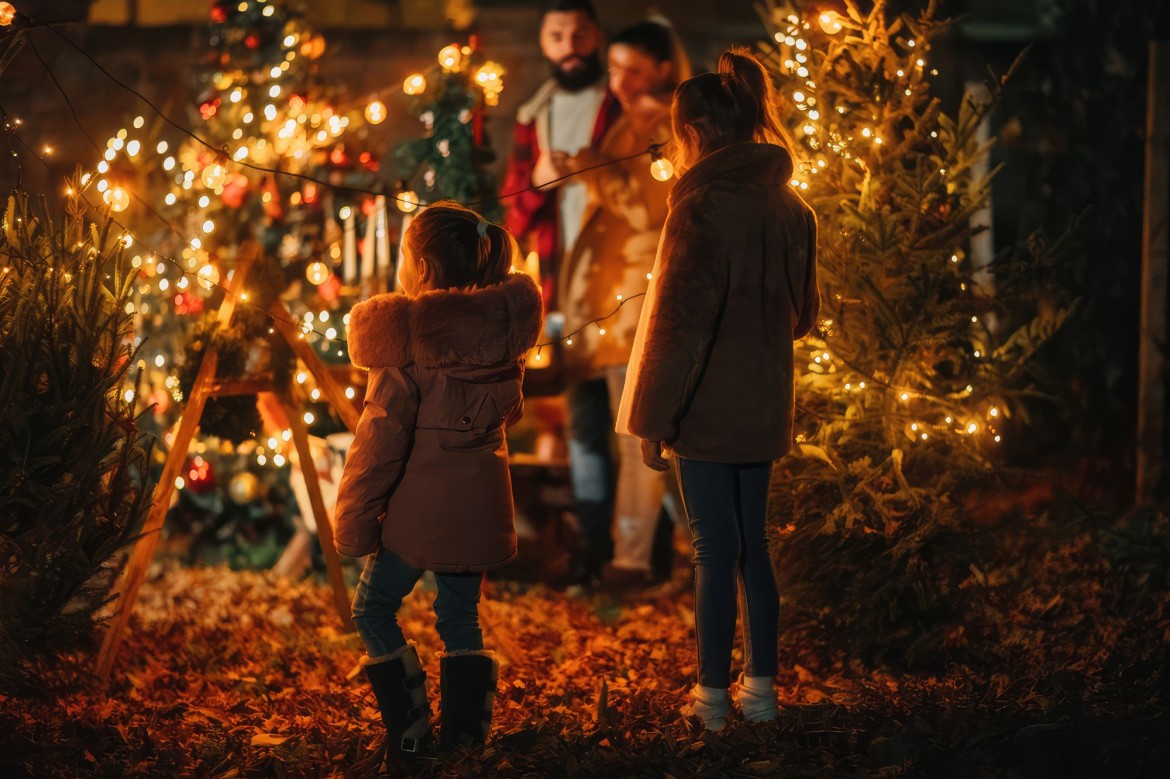 A Jolly Encounter with Santa and Mrs. Claus
No Christmas event is complete without a heartfelt meet and greet with Santa and Mrs. Claus. Take the opportunity to capture a timeless photo and share a signature moment in the company of the season's most beloved couple.
Tasty Treats and Warm Sips
Complete your evening adventure by indulging in the fresh and hot food available right before Milner House. Satisfying both sweet and savory cravings, the selection of refreshments will warm your spirits as much as your hands, crafting a delectable end to your festive journey.
Additionally, feel free to explore Parksville's quaint bakeries and coffee shops, where the smell of fresh-baked goods and the sound of frothing milk blend into a symphony of holiday comfort! Let these culinary delights warm your heart as you immerse yourself in the local community's festive cheer.
A Shopper's Delight at the Gingerbread Gift Shop
For those looking to check off their holiday shopping list, the Gingerbread Gift Shop brims with unique gifts and holiday treasures. From handcrafted ornaments to delightful home decor, you'll find perfect tokens of the season to share with friends and family.
Join the Tradition
Milner Christmas Magic is designed to be a core part of any holiday tradition. If it isn't already etched into your annual festivities, it's never too late to start.
Join the community in celebration and partake in a night of Christmas Magic at Milner Gardens:
Dates: December 1-3, 8-10, and 15-20
Time: 5pm - 8pm (viewing until 8:30pm)
Entry: Suggested donation of $8 per adult, $4 per child, or $20 per household
Make sure to dress warmly and bring your camera—every twinkling light and cheerful scene deserves to be captured.
Unwind at Beach Acres Resort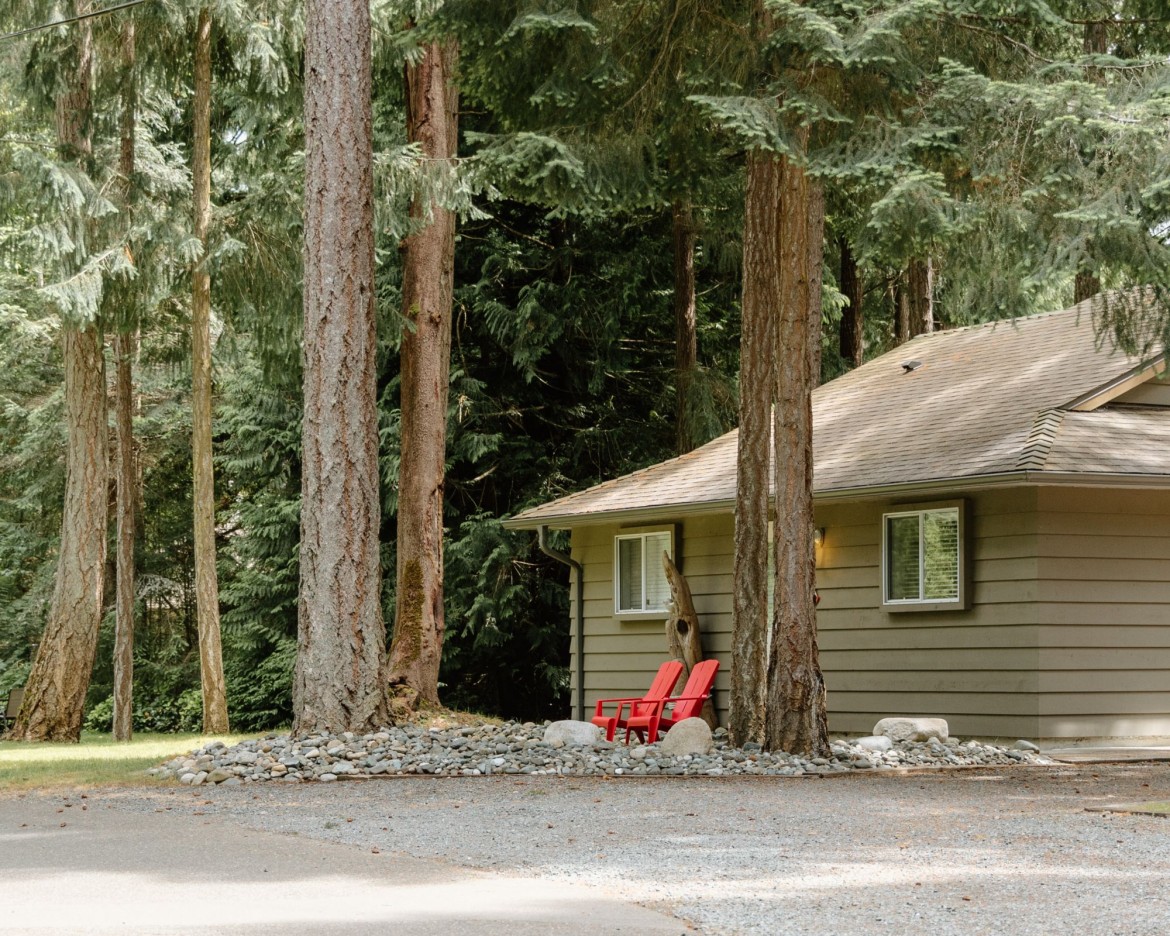 After an evening of holiday adventures, retreat to the comfort and warmth of your accommodation at Beach Acres Resort. Our range of cottages and townhouses provides the perfect setting to continue the festive merriment with family and friends, as you unwind by the fireplace and cherish the joy of the season.
Creating Holiday Traditions
Embracing the holiday spirit at Milner Gardens becomes more than just a visit – it is about creating traditions that last a lifetime. Positioned just a short drive from Parksville, it's an essential holiday excursion during your stay at Beach Acres Resort.
Christmas at Beach Acres
Extend the magic within your own cozy retreat by creating cherished Christmas memories with your loved ones at Beach Acres Resort. Gather around a crackling fireplace for an evening of shared stories, laughter, and the warmth of treasured company. Let the peaceful ambiance of our resort be the backdrop to your festive celebration, forging holiday moments that will be remembered for years to come. Whether you're cozied up in one of our townhouses or cottages, every moment of your Christmas getaway will be infused with joy, comfort, and the heartfelt service that Beach Acres Resort is known for.
Celebrate the wonder of Christmas at Milner Gardens and return to Beach Acres Resort, where the spirit of the season continues to glow. Book your stay and experience the holiday charm that Parksville and its surroundings have to offer, crafting the perfect chapter in your Christmas story.
---
More Beach Acres Stories