Exploring the History and Culture of Parksville:
A Visit to Craig Heritage Park and Museum

Unearthing Parksville's Rich History
Imagine a picturesque town nestled between the mountains and the ocean, boasting sandy beaches, lush green landscapes, and a fascinating mosaic of history. Welcome to Parksville, located on the eastern edge of Vancouver Island, a city whose charm is not just its scenic beauty, but also an unshakeable bond with its past. One of the best ways to immerse yourself in this historical richness is a visit to the Craig Heritage Park and Museum, also known as Parksville Museum.

Explore the Past: A Dive into the Parksville Museum
Stepping into the Parksville Museum is like turning the pages of a vintage history book. The museum, home to a number of historic buildings and artefacts, illuminates the life and culture of Parksville's early settlers.
Discover the Heritage Buildings
The Parksville Museum houses eight heritage buildings, each with its own unique historical significance. These buildings, painted with tales of yesteryears, include the Knox Heritage Church, the Montrose School, and the French Creek Post Office, among others. Walking through these structures, you get a unique perspective into the everyday life of the pioneers, making your visit to the museum a truly immersive experience.
Immerse Yourself in the Scenic Park Surroundings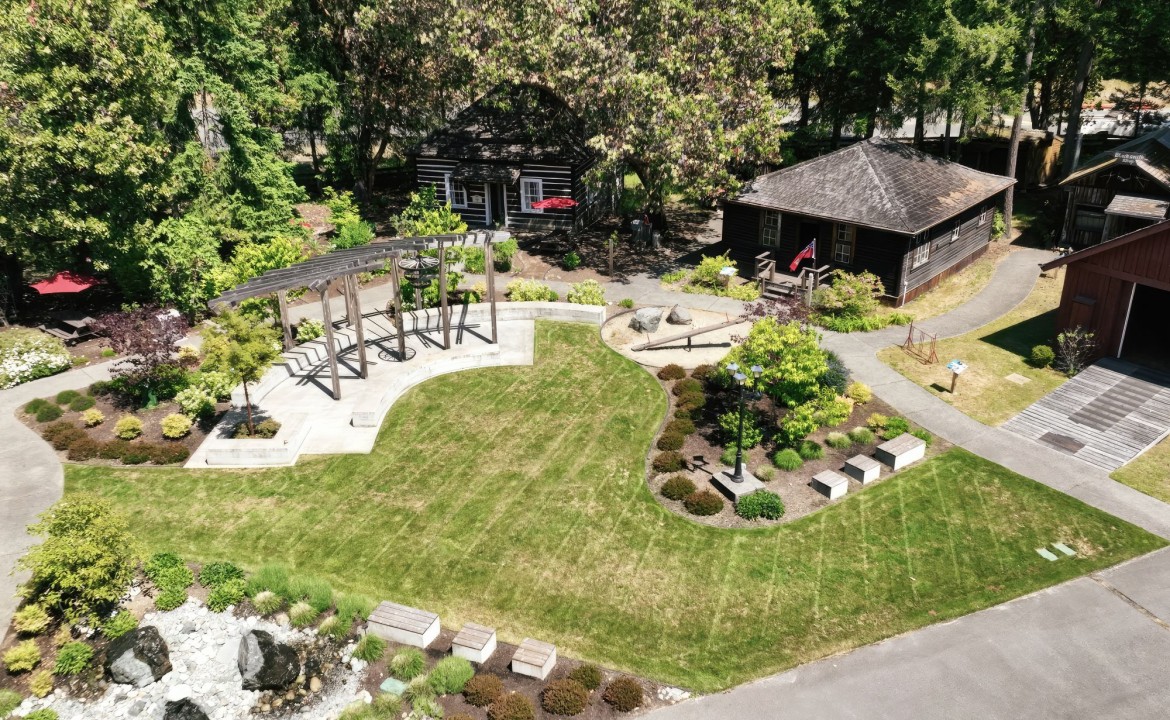 Photo Credit:
Parksville Museum
Apart from the museum, Craig Heritage Park, spread across a vast expanse of green, also offers a peaceful retreat. Stroll along the meandering pathways and picnic under the trees.
The Legacy Continues: Current Exhibits and Future Plans
The Parksville Museum consistently adds new exhibits and programs to its repertoire to keep history relevant and engaging. Rotating exhibits focusing on different historical eras or thematic aspects offer fresh insights during each visit.
Learn More
Parksville Museum Hours
The Craig Heritage Park and Museum invites visitors to explore Parksville's history from Thursday to Monday, opening its doors from 11 a.m. to 6 p.m each day. Please note that the museum is closed on Wednesdays and Tuesdays.
It is important to note that the Craig Heritage Park and Museum is only open from early May to the beginning of October each year. However, even during the winter months when the museum is closed, visitors are in for a treat as numerous events are held at the museum. These events offer a unique opportunity to engage with Parksville's history and heritage, even outside the regular museum opening season. Whether it's a historical lecture, a themed exhibition, or a special community event, the Craig Heritage Park and Museum ensures that the spirit of discovery and learning continues throughout the year. Be sure to check the
museum's website
or local event listings for details on upcoming winter events.
Wrapping Up: A Trip Down Memory Lane
A visit to Parksville isn't complete until you've taken a trip to Craig Heritage Park and Museum. As you uncover the layers of history and culture, you'll gain a newfound appreciation for Parksville's intriguing past and its transformation into the vibrant city it is today. Whether you are a history buff, a lover of culture, or simply someone who enjoys the peace and quiet of nature, this Parksville Museum offers something for everyone.
Come and explore the vibrant sights, sounds, and stories of this beautiful city's past.
Complement Your Visit: A Stay at Beach Acres Resort
After a day of historical discovery at the Parksville Museum, there's no better place to unwind and recharge than the Beach Acres Resort. Nestled amidst towering trees and situated right on the edge of the breathtaking Rathtrevor Beach, the resort offers the perfect blend of comfort and luxury.

Experience the Comforts of Home Away From Home
Beach Acres Resort offers traditional cottages and townhouses that are ideal for families or groups of friends. Each unit comes equipped with all modern amenities and comforts, along with a wood-burning fireplace for those cool coastal evenings. With spacious living spaces, fully-equipped kitchens, and private patios, you'll feel right at home.
Relax, Rejuvenate, Repeat
The tranquility of the Parksville area extends into our resort, with opportunities for relaxation around every corner. Unwind with a good book on your private patio, take a dip in our heated indoor pool, or soothe tired muscles in the hot tub after a day of exploration.
Remember, Beach Acres Resort isn't just a place to stay—it's a place where memories are made. After a week or a weekend here, coupled with your historical exploration at the Parksville Museum, you'll leave feeling refreshed, relaxed, and rich with knowledge of our beautiful city's past.
---
More Beach Acres Stories