Discovering the Magic of French Creek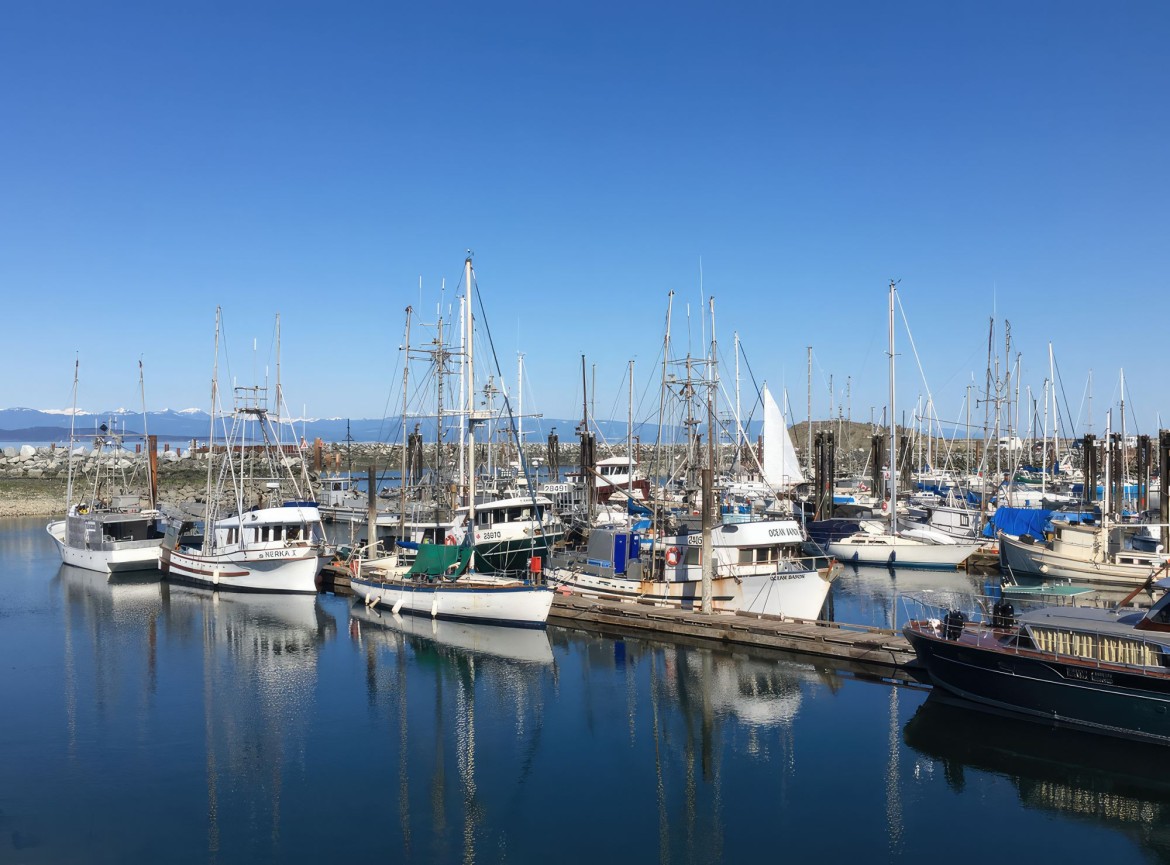 A Serene Haven at Beach Acres Resort
Set on the glorious stretch of Rathtrevor Beach on Vancouver Island's east coast lies the tranquil haven, Beach Acres Resort. Nestled amidst the towering Douglas Fir trees and framed by the picturesque Parksville backdrop, our resort boasts the ideal base for exploring the natural beauty of French Creek. Whether you're an avid adventurer, a lounger, or simply seek respite amidst nature, our neighbourhood in Parksville is your doorway to the magic that is French Creek.

The Ocean's Call at French Creek
Just a short drive from our Resort, your journey into the enchantment of French Creek begins with a breathtaking view of the Pacific Ocean. The peaceful sounds of the waves lapping the shoreline set the perfect backdrop for whale watching. And for those yearning for an up-close experience, whale-watching excursions depart daily from nearby marinas.

Adventures in Nature and Outdoor Recreation
Beyond its captivating seascape, French Creek is home to a flourishing terrestrial ecosystem. The experienced birdwatchers amongst our guests will appreciate the region's avian diversity, with numerous species of birds to be spotted. For the less ornithologically inclined, the quiet rustling of the region's trees and their silent tales of the ancient land serve as tranquil company during explorations.

Active travellers will appreciate the selection of top-tier golf courses in proximity - challenging their skills amidst the scenic views of the island. Anglers, whether experienced or novice, will find French Creek a treasure trove with the abundance of salmon, steelhead, and cutthroat trout on offer.

Gateway to Lasqueti Island
Enjoy a unique day trip during your stay at Beach Acres Resort by taking advantage of the private ferry service that sails between French Creek and False Bay on Lasqueti Island. This foot passenger service departs from the French Creek Government Wharf, a stone's throw away from the bustling Highway 19. Although keep in mind, their tailored schedule omits service on Wednesdays during the off-season and Tuesdays generally. For the most updated information on the ferry schedules, you can reach out to the Parksville Visitor Centre or the friendly staff at the French Creek Marina and Store.

Angler's Paradise
For fishing enthusiasts, the annual autumn salmon migration on French Creek, located north of Parksville, is a sight to behold. The French Creek Marina and the public boat launch adjacent to the federal dock draw many keen anglers eager to cast their lines into the Squat of Georgia, teeming with a plethora of fish including cod and halibut. Fishing charters in the area offer a perfect opportunity for both saltwater and freshwater fishing.

A Paddler's Dream
The breakwater-sheltered federal dock at French Creek provides ideal conditions for canoeing or kayaking. While winds can sometimes pick up in the winter, with calm waters, it makes for a perfect paddling location.

Unwind at Hamilton Marsh
For nature enthusiasts, a visit to Hamilton Marsh is a must. This lush marshland, just a 25 minutes drive southwest of French Creek, is a haven for marsh birds, especially during the active migrations of ducks and geese in the spring and fall. Venture on woodland trails that loop around the marsh, offering spectacular views from the viewing platform.

Tee Off at French Creek Golf Courses
Golfers of all skill levels will delight in French Creek's six world-class golf courses. Among them, the esteemed Arrowsmith Golf & Country Club, Eaglecrest Golf Club, and Pheasant Glen Golf Resort. Also nearby in Parksville are the charming Morningstar Golf Club and the versatile Fairwinds Golf and Country Club. For a more light-hearted round of golf, mini-golf courses are also available in Parksville offering fun for all ages, making it the ultimate golf vacation destination.

Uncovering the Magic of French Creek with Beach Acres Resort
At Beach Acres Resort, our aim is to offer an experience that perfectly blends comfort, leisure, and exploration. We couldn't be prouder to be located in such close proximity to the enchanting French Creek, and it is a pleasure to provide a welcoming base for you to discover its magic.
Whether you are yearning for beachfront serenity, engaging cultural experiences, or the opportunity to uncover the mysteries of French Creek, our resort is committed to making your vacation one to remember. We invite you to Beach Acres Resort, and to discover the magic tucked away in every corner of French Creek just beyond our doorstep.
---
More Beach Acres Stories