Day Trips from Parksville:
Exploring nearby Denman and Lasqueti Islands
Escape to Beach Acres Resort in Parksville, BC and discover the beauty and serenity of the nearby islands. Located a mere ferry ride away, Lasqueti and Denman Islands offer a plethora of adventures and unique experiences suited for all kinds of travellers. In this post, we will guide you through how to make the most of your day trips to these stunning islands.
Nestled in the heart of British Columbia, Beach Acres Resort serves as your gateway to exploring the stunning Denman and Lasqueti islands. These magical destinations, abundant with adventurous trails, intriguing wildlife, artistic communities, and tranquil beaches, make for perfect day trips when holidaying in Parksville. Here's your guide to the remarkable wonders that these nearby islands offer.
Denman Island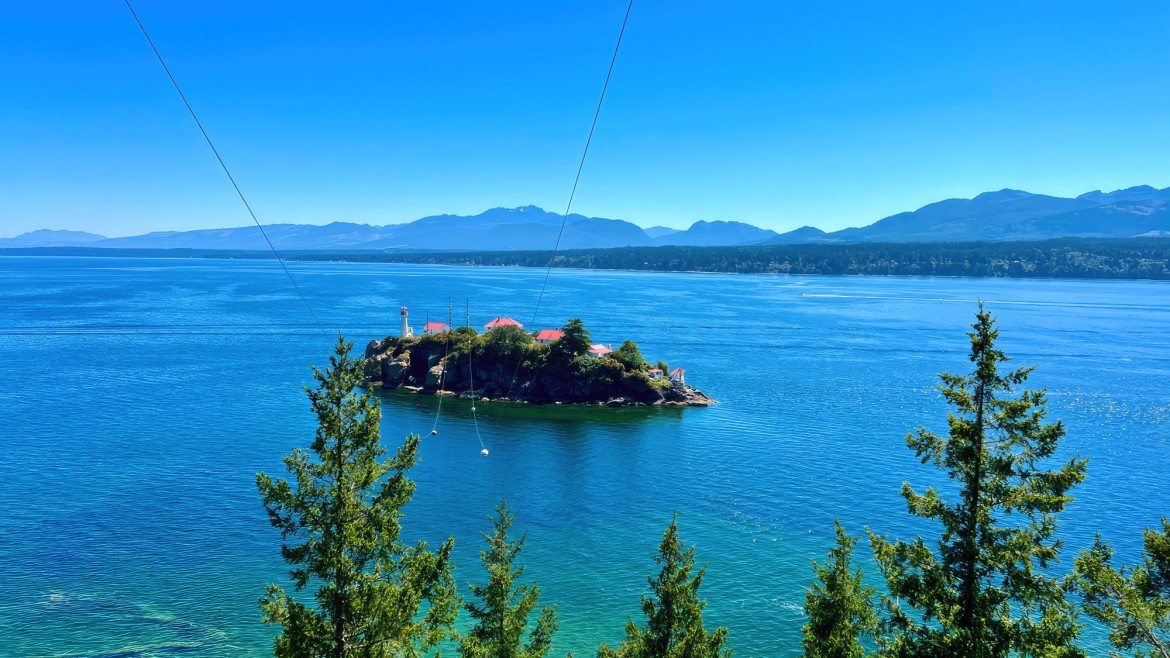 Resting in the Georgia Strait, Denman Island is an inviting, artistically vibrant place, home to not only breathtaking natural beauty but also a massive hub of culture. The island invites exploration with serene beaches, peaceful trails, and abundant wildlife. It is a sanctuary for birdwatchers, waterfront recreationalists, and anyone seeking a retreat from an urban hustle.
The island's cultural life is rich with numerous art studios, galleries, and its very own museum chronicling local history dating back to the 1870s. Foodies will find delight in its offerings of local cheese, organic farm products and the local wineries.
Don't leave without visiting Fillongley Provincial Park, a treasure spot for camping, picnicking, and beachcombing.
Denman Island Ferry
Just a quick ferry ride away from Buckley Bay, your captivating day trip to Denman Island commences. The journey on the Denman Island Ferry itself is a treat for the senses as you glide over the azure waters of the British Columbia strait, surrounded by majestic mountains.
Find Sailings
How far is Buckley Bay from Parksville?
Located only about 30 minutes from Parksville, Buckley Bay serves as a perfect launch point for your island exploration adventures. Its close proximity means you can easily make a spontaneous trip to catch a ferry and still be back at your cozy cottage at Beach Acres Resort in time to watch the sunset.

Denman Island's Thriving Art Scene
Denman Island is blessed with a plethora of local artists. With several studios and galleries scattered throughout the island, you'll discover a myriad of creative mediums such as pottery, painting, sculpture, and even handcrafted jewellery. Art-lovers may also enjoy the annual "Denman Island Studio Tour" where artists open up their studios to the public.
Exploring the Outdoors on Denman Island
From scenic cycling routes to tranquil nature trails, Denman Island offers a host of outdoor activities. Spend a day adventuring through the island's vast network of parks and trails, or take a peaceful walk along the beach. For wildlife enthusiasts, the island is alive with diverse species from bald eagles to black-tailed deer.
Gourmet Delights on Denman Island
Food and wine connoisseurs will be delighted by Denman Island's rich culinary scene. Indulge in the island's farm-to-table offerings, including organically grown vegetables, locally-produced cheese, and freshly caught seafood. Also, don't miss out on the island's wineries, where you can sample and learn about locally-produced wines.
History of Denman Island
Delve into the fascinating history of Denman Island by visiting the local museum. With a collection carefully preserved since the 1870s, you can take a trip back in time and get a glimpse of the island's rich cultural and historical heritage.
Learn More
Wellness Retreats on Denman Island
Information: For those seeking relaxation and rejuvenation, Denman Island offers numerous wellness retreats. Whether it's yoga classes with stunning ocean views or a soothing massage at a local spa, there are plenty of options to unwind and restore your mind, body and soul.
Lasqueti Island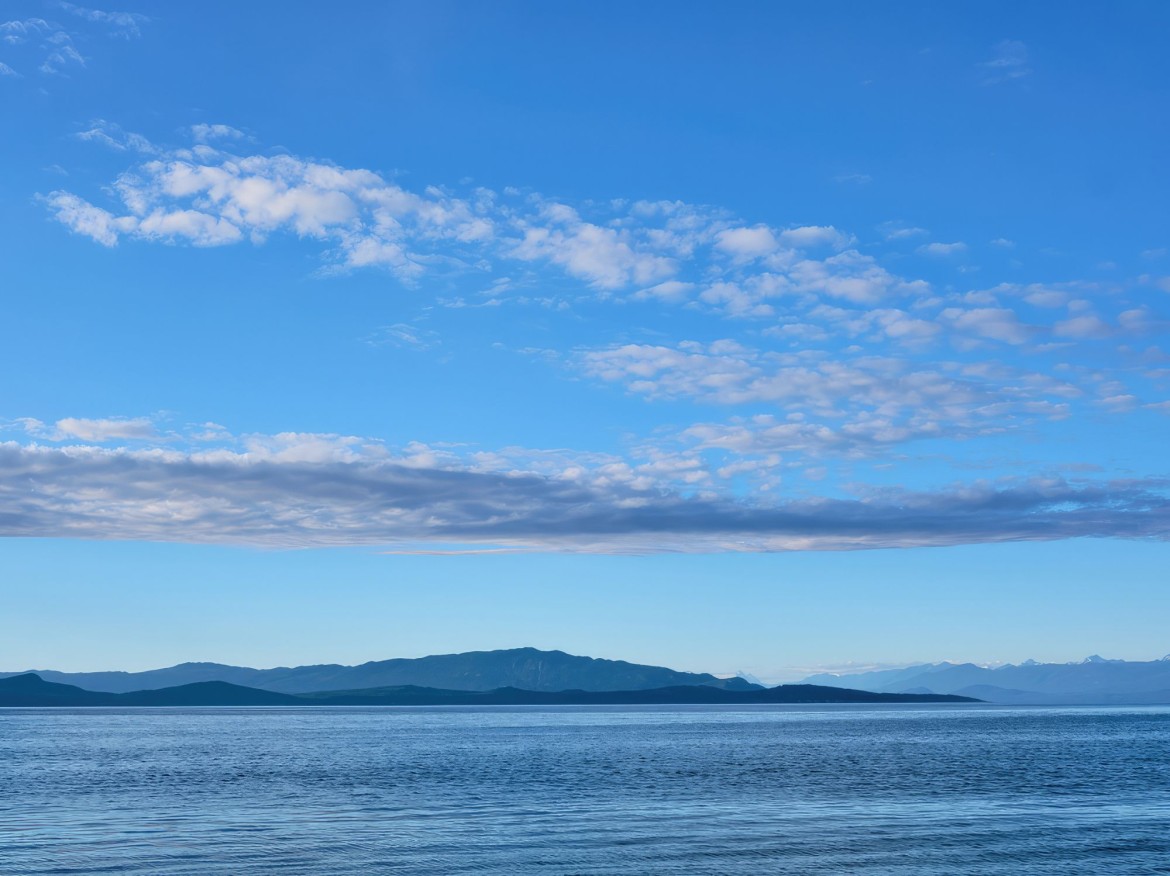 Your exploration continues to Lasqueti Island, a unique and tranquil paradise situated farther into the Georgia Strait. This off-grid island, home to artists, writers, retirees, and nature enthusiasts, stands out for its commitment to a self-sustainable, nature-integrated lifestyle.
For those bitten by the wanderlust bug, Lasqueti's rugged trails, hidden coves, and beautiful beaches offer opportunities for memorable hikes and adventures. For birdwatchers, the island is a riot of diversity, with potential sightings of eagles, ravens, sandpipers, and herons. Dive into the local culture and explore the island's vibrant artisan community, selling everything from pottery to homemade bread.

Lasqueti Island Ferry
The Lasqueti Island Ferry departs from French Creek, taking you to one of the most distinct Gulf Islands in British Columbia. This serene place is home to a self-sustainable, off-grid community consciously living in harmony with nature.
Learn More
How far is French Creek from Parksville?
French Creek is approximately 6 kilometres (3.7 miles) from Parksville, British Columbia, making it a quick and convenient trip.

Exploring Lasqueti Island's Artisan Community
Lasqueti Island is home to a remarkable community of artisans, renowned for their unique handicrafts. From beautifully crafted pottery to intricate wind chimes, you will be amazed by the sheer variety of creations. Take the opportunity to meet these talented individuals and perhaps even take home a piece of Lasqueti art.
Birdwatching on Lasqueti Island
Lasqueti Island is a birder's paradise, boasting an impressive variety of avian themes. From eagles to sandpipers, you're sure to spot some unique feathered friends during your visit.
A Taste of Lasqueti Island
Experience the unique flavours of Lasqueti Island by visiting local eateries and bakeries. Enjoy home-cooked meals using locally-sourced ingredients, fresh-caught seafood, and delicious treats from local bakeries. Don't forget to try the locally crafted wines and beer!
Experiencing the Off-Grid Lifestyle
One of the distinctive aspects of Lasqueti Island is its commitment to an off-grid lifestyle. Learn about the benefits of sustainable living and how the local community harnesses natural resources for power, food, and even building materials.
These highlights merely scratch the surface of the alluring experiences Lasqueti Island has to offer. Embarking on this island adventure as part of your Parksville getaway will undoubtedly create unforgettable memories.
Lasqueti Island is an idyllic escape for those seeking solitude and tranquillity amidst nature. With an absence of paved roads and public transportation, Lasqueti allows you to connect deeply with nature, making it a paradise for hikers, birdwatchers, and those seeking a digital detox. Explore the verdant old-growth forest and remarkable marine life including orcas and seals. The island's vibrant artisan community that crafts everything from pottery to wind chimes adds a dash of creativity to this eco-friendly haven.
Parksville: Your Gateway to the Gulf Islands
Beach Acres Resort in Parksville is ideally situated for these convenient day trips. Exploring these islands offers an unforgettable glimpse into the tranquil island life and the incredible natural beauty that British Columbia has to offer. Return to your cozy cottage at Beach Acres Resort, share stories around the fire pit and sleep under the sighing pine forest. Begin planning your day trips and retreat to Beach Acres Resort for an unbeatable experience.
---
More Beach Acres Stories