Enjoying Parksville, BC in the Winter Months
Parksville is one of British Columbia's hidden gems. With incredible sights, activities and attractions, this city is a wonderful place to visit all year long – including during the winter months! Whether you're looking for adventure or just want to relax in an idyllic setting, there's something for everyone in beautiful Parksville.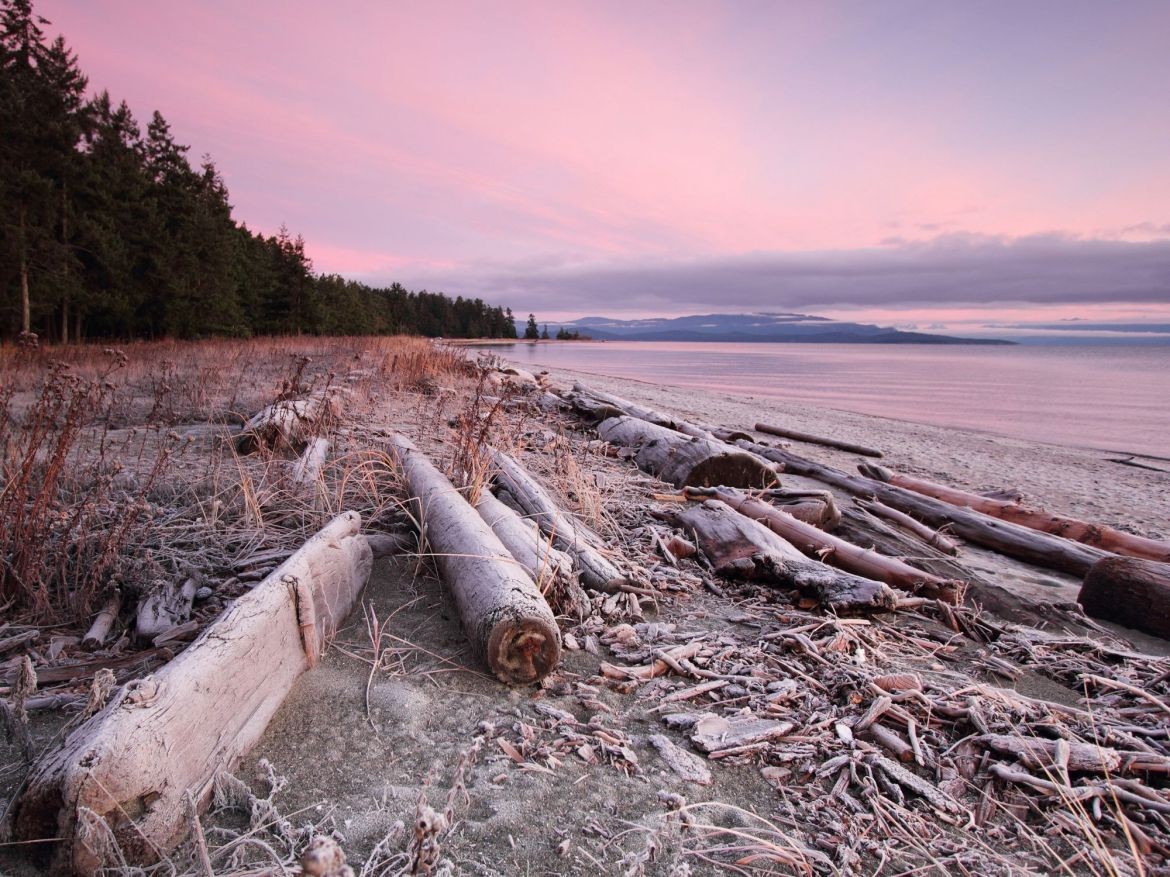 Outdoor Winter Activities
Parksville is home to some amazing winter activities that are sure to thrill outdoor adventurers. In December, try your hand at snowshoeing and explore the trails in nearby Mount Arrowsmith Regional Park. The park offers breathtaking views of the Georgia Strait and Salish Sea from its highest peak, Mount Arrowsmith. If you're feeling brave, try ski touring up Mt. Becher or Mt. Colson - both offer spectacular views of the surrounding landscape! Or take an hour drive over to Mount Washington, a full-fledged downhill alpine and cross-country nordic center for some real winter fun! They also have snowshoe trails that will get your heart pumping and kids will love the tubing facilities!
If winter sports aren't your thing, there are plenty of other ways to enjoy the winter weather in Parksville. Take a romantic stroll on Rathtrevor Beach Provincial Park or explore the trails around Englishman River Falls Provincial Park as they come alive with winter wildlife. Don't forget to bring your camera - these parks are picture perfect any time of year!
Winterfest Qualicum
The popular Qualicum Beach Winterfest Craft Fair brings a festive atmosphere to the town every winter! This two-day event features over 70 vendors showcasing their handmade arts, crafts and creative works. People come to shop for unique gifts, enjoy tasty treats and take in the holiday spirit. Visitors can also take part in activities such as carol singing, hot chocolate making and cookie decorating. Held at a cozy venue in the heart of town, the Winterfest Craft Fair has become an annual tradition that people look forward to each year. It's a great opportunity to find one-of-a-kind items from local artisans while supporting small businesses at the same time. Not only does it offer a fun experience for all ages, but it also provides an economic boost to the area during what is usually a slow time of year.
Indoor Winter Activities
When it's too cold outside for outdoor adventures, warm up inside with some fun indoor activities. Take a trip down memory lane at Qualicum Beach Museum and learn about local history through interactive exhibits and displays featuring artifacts from the area's past. Not interested in museums? How about shopping in some of the many artisan stores that dot Parksville, Qualicum Beach, and Coombs? Or, you can spend an evening at one of Parksville's many restaurants enjoying local cuisine prepared by world-renowned chefs? Whatever you choose, you'll find something that suits your tastes in this vibrant community!
Staying in Parksville, BC in Winter
No matter what type of traveler you are – whether you're looking for adventure or relaxation – there's something for everyone in Parksville during the winter months! Enjoy snowshoeing or ski touring through beautiful parks and forests, take a romantic walk along Rathtrevor Beach, discover local history at Qualicum Beach Museum, shop for local treasures, or dine on delicious local cuisine! With so much to do and see here, it's no wonder why Parksville is one of British Columbia's best kept secrets! So don't wait any longer - come explore this fantastic destination today!
Beach Acres Resort
Staying at Beach Acres Resort in the winter offers a unique opportunity to experience the natural beauty of Parksville and surrounding oceanside communities. The resort is nestled right on the shoreline of Rathtrevor beach, providing breathtaking views of the ocean and majestic snow-capped mountains. With an abundance of activities both indoors and outdoors, Beach Acres Resort has something for everyone. From nearby skiing and snowboarding to cozy fireside chats, the resort provides all the amenities needed for an enjoyable stay. For those looking for a more leisurely activity, there are numerous trails nearby that can be explored while admiring the spectacular snow-covered landscape. Additionally, the resort's hot tub and heated pool provides a prime spot to relax after taking in nature's beauty. Whether you're looking for adventure or relaxation, Beach Acres Resort is sure to provide an unforgettable winter vacation experience.
---
More Beach Acres Stories