Escape to Paradise: Unforgettable Vancouver Island Vacation Rentals at Beach Acres Resort
Are you dreaming of a relaxing getaway on Vancouver Island? Beach Acres Resort is your perfect destination for a memorable vacation. Nestled along the stunning coastline of Parksville, our vacation rentals offer the ultimate escape, surrounded by natural beauty and endless opportunities for adventure.
Experience Unparalleled Comfort and Convenience
Our Vancouver Island vacation rentals provide a home away from home, featuring spacious and well-appointed cabins that cater to your every need. With fully equipped kitchens, cozy living areas, and private outdoor spaces, you can unwind in comfort and enjoy the freedom of a self-contained vacation rental.
View Accommodations
Featured Amenities and Services
Beach Acres Resort offers an array of amenities and services to ensure a memorable and enjoyable stay on Vancouver Island. Here's some of what you can expect at Beach Acres:
Indoor Heated Pool, Hot Tub & Sauna: Take a dip in our inviting indoor heated pool, unwind in the hot tub, or indulge in a relaxing sauna session.
Tennis Courts: Enjoy a friendly match or practice your skills on our well-maintained tennis courts.
Sand Volleyball Court: Gather your friends or family for a thrilling game of beach volleyball on our dedicated court.
Badminton Court: Engage in some friendly competition with a game of badminton on our designated court.
Horseshoes & Shuffleboard: Test your aim and skill with horseshoes or try your hand at shuffleboard for a fun-filled time.
Children's Playground: Keep the little ones entertained at our on-site playground, featuring safe and enjoyable equipment.
Meeting Rooms & Conference Facilities: Host successful meetings or special events in our two well-equipped meeting rooms with conference facilities for up to 100 attendees.
Electric Car Chargers: We provide two Stage 2 Electric Car Chargers with J1772 plugs, ensuring convenient charging options for electric vehicle owners.
Miles of Gentle Sandy Beach: Explore the expansive sandy beach just steps away from the resort, offering endless opportunities for relaxation and recreation.
Pet-Friendly Cottages: We understand that pets are part of the family too. Beach Acres Resort offers a limited number of designated pet-friendly cottages available on a first come, first served basis.
Dining Options: At Beach Acres Resort, we offer the convenience of fully-equipped kitchens in every suite, allowing you to prepare your own meals using fresh local ingredients. However, when you're in the mood for a break, indulge in dining options that cater to various tastes:
Black Goose Inn: Experience the warmth and charm of the historic Black Goose Inn, a family-owned British/Scottish pub-style restaurant located on-site.
Local Dining: Beach Acres Resort is conveniently located near a variety of boutiques, markets, and eateries in Parksville and Qualicum Beach.
View Facilities
Embrace the Beauty of Parksville
Situated in the heart of Parksville, Beach Acres Resort offers convenient access to the area's breathtaking beaches, charming shops, and delectable dining options. Stroll along the sandy shores, feel the warmth of the sun on your skin, and revel in the tranquil coastal atmosphere that surrounds our resort.
Endless Adventure Awaits
Vancouver Island is a playground for outdoor enthusiasts, and Beach Acres Resort serves as the perfect starting point for your adventures. From hiking and biking along scenic trails to kayaking through picturesque waters, there's no shortage of activities to enjoy. Discover hidden coves, encounter diverse wildlife, and immerse yourself in the natural wonders of the island.

Explore the Wonders of Nature
Indulge in the incredible natural beauty that Vancouver Island has to offer. From the majestic old-growth forests of Cathedral Grove to the breathtaking waterfalls of Elk Falls, there are endless sights to discover.
Beach Acres Resort is situated directly on the beautiful shores of Rathtrevor Beach. At low tide, Rathtrevor Beach unveils its hidden treasures as the ocean recedes almost a kilometre back from the shoreline. Explore the fascinating tide pools teeming with marine life, revealing a whole new world of colourful sea creatures and vibrant ecosystems. Take the opportunity to marvel at starfish, crabs, anemones, and other fascinating creatures that inhabit these enchanting coastal pools. Whether you're building sandcastles, collecting seashells, or simply enjoying a peaceful sunset stroll, the beach becomes an extension of your vacation home at Beach Acres Resort.
Unwind and Rejuvenate
After a day of exploration, return to the tranquillity of Beach Acres Resort and relax in our resort's amenities. Take a refreshing dip in the pool, soak in the hot tub, or simply lounge on the patio. Let the peaceful ambiance of our resort wash over you as you recharge for another day of adventure.

Your Gateway to Vancouver Island
With its central location, Beach Acres Resort serves as the perfect base for exploring the wonders of Vancouver Island. From the charming town of Qualicum Beach to the vibrant city of Nanaimo, a world of discovery awaits just a short drive away. Experience the best of Vancouver Island from the comfort and convenience of Beach Acres Resort.
Book Your Vancouver Island Vacation Rental Today
Indulge in a truly unforgettable vacation on Vancouver Island at Beach Acres Resort. Whether you seek relaxation, outdoor adventure, or a bit of both, our vacation rentals provide the ideal retreat for your getaway. Discover the magic of Vancouver Island and create memories to last a lifetime. Book your stay at Beach Acres Resort today and let the adventure begin!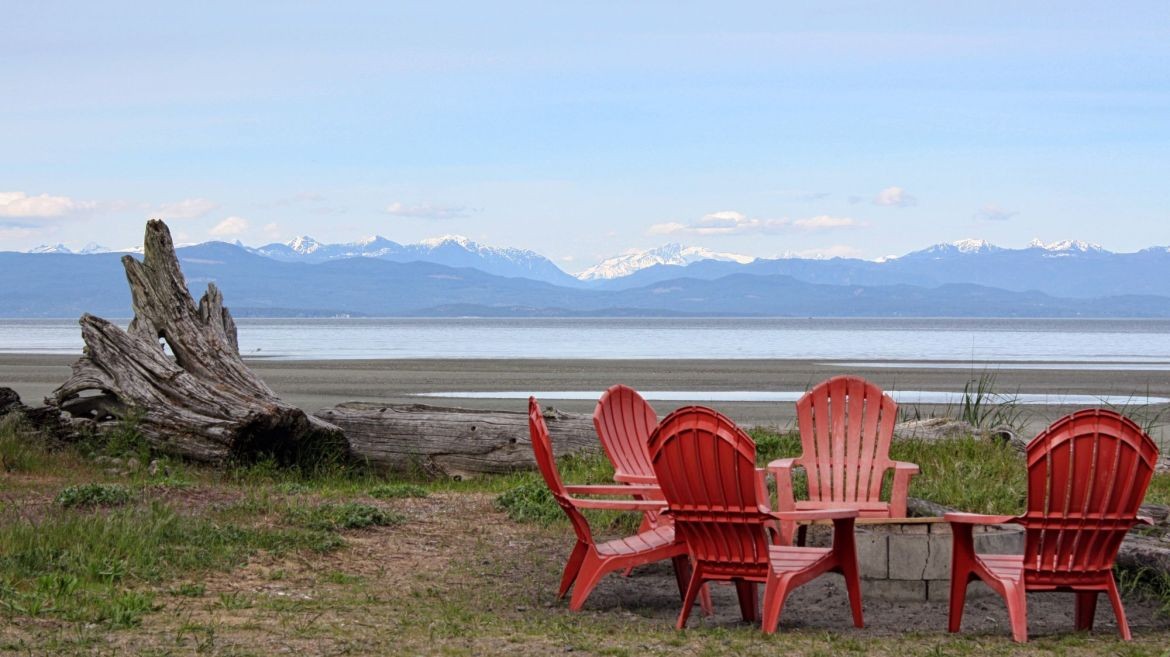 ---
More Beach Acres Stories