Unwind and Experience Tranquility:
Your Ideal Parksville Hotel Awaits at Beach Acres Resort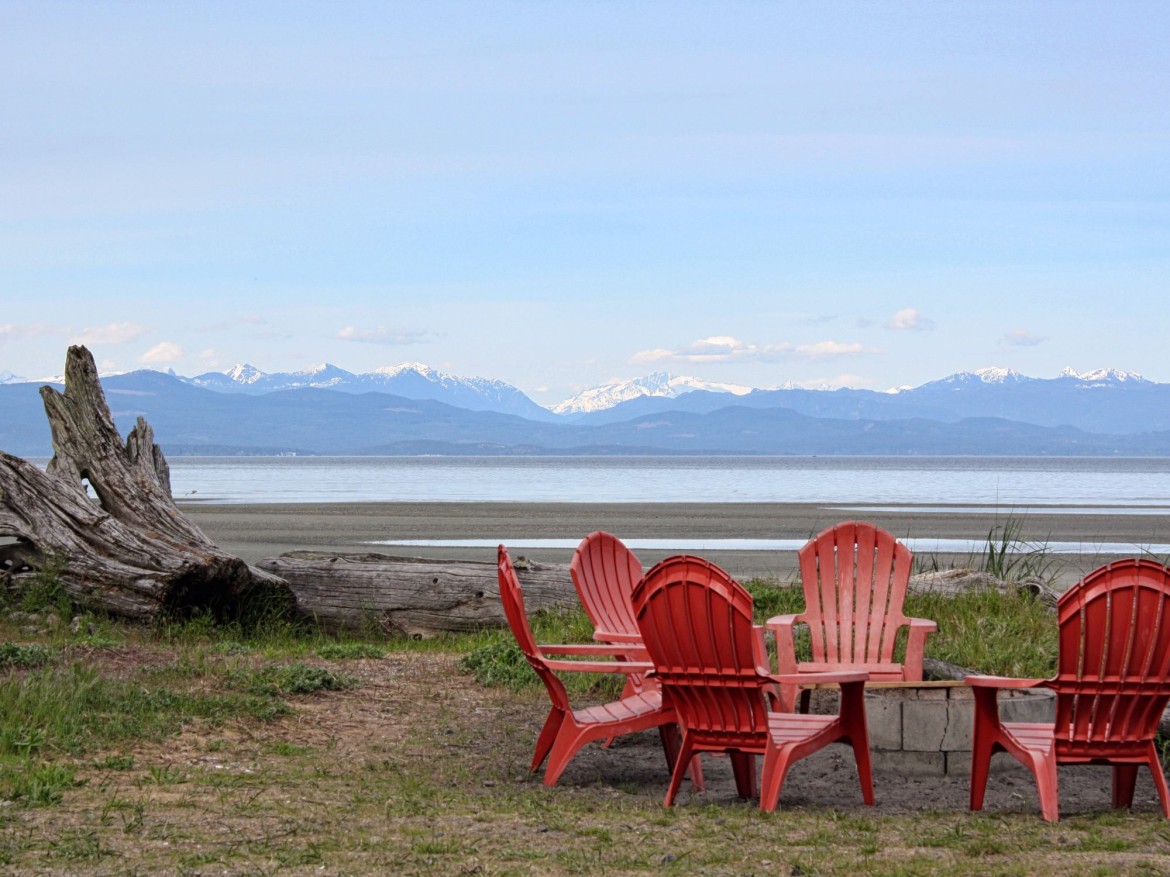 Are you yearning for a peaceful retreat amidst stunning coastal beauty? While there are several hotels in Parksville, none quite compare to the unique experience offered by Beach Acres Resort. Here at your ultimate Parksville accommodation, nestled along the picturesque shoreline of Vancouver Island, our resort offers a haven of relaxation and adventure. With a range of well-appointed accommodations and an array of top-notch amenities, Beach Acres Resort is the perfect choice for your unforgettable vacation experience in Parksville.
Discover Your Home Away From Home in Parksville
At Beach Acres Resort, we take pride in offering a diverse selection of accommodations to suit every guest's preferences. From spacious beachfront cottages to cozy cabins surrounded by lush greenery, our rooms are designed to provide the utmost comfort and convenience. Each accommodation features fully-equipped kitchens, allowing you to whip up your favourite meals and enjoy a home-cooked dining experience during your stay.
Indulge in Serene Amenities - Not Your Typical Hotel
Embrace tranquillity at our resort by unwinding in our indoor heated pool, hot tub, and sauna. Unlike traditional hotels in Parksville, Beach Acres Resort boasts a range of exceptional facilities and services. Engage in friendly competitions at our tennis, pickle ball, sand volleyball, and badminton courts or partake in classic outdoor games like horseshoes and shuffleboard. For the little ones, our children's playground offers endless fun and entertainment. Additionally, we offer two meeting rooms with conference facilities, ideal for hosting gatherings or corporate events for up to 100 guests.
Beachside Access
When it comes to hotels in Parksville, Beach Acres Resort stands out as a hidden gem. Our resort offers direct access to the captivating Rathtrevor Beach, where you can enjoy long walks along the sandy shores, build sandcastles with the family, or simply revel in the beauty of the ocean.

Dining Options at The Historic Black Goose Inn
Relish an exceptional dining experience at the historic Black Goose Inn, conveniently located on-site at Beach Acres Resort. This charming British/Scottish pub-style restaurant offers warm hospitality and scrumptious dishes, ranging from light lunches to hearty dinners. With a focus on delectable food, impeccable service, and a cozy ambiance, the Black Goose Inn promises a delightful culinary adventure.
Pet-Friendly Accommodation Options
Travelling with your furry friend and in search of a pet-friendly hotel in Parksville? Beach Acres Resort offers a limited number of pet-friendly cottages to ensure every member of the family feels welcome. Mention your pet during the reservation process, and our staff will ensure a comfortable stay for both you and your pet.
Explore Parksville's Charms
While Beach Acres Resort provides a serene retreat, the allure of Parksville awaits just moments away. Stroll along the sandy shores of Rathtrevor Beach, renowned for its gentle waves and breathtaking sunsets. Discover boutique shops, local markets, and vibrant eateries in the heart of Parksville and Qualicum Beach. Engage in thrilling outdoor activities like hiking, kayaking, and fishing in the island's natural wonders.
Your Ideal Parksville Hotel Awaits
With its picturesque setting, thoughtful amenities, and proximity to local attractions, Beach Acres Resort stands as the perfect accommodation for your Parksville getaway. Immerse yourself in the tranquil beauty of Vancouver Island and create cherished memories that will last a lifetime. Book your stay at Beach Acres Resort and embark on an unforgettable journey of relaxation and adventure.

Experience the true essence of Parksville by choosing Beach Acres Resort as your hotel. With an array of accommodations, a wealth of amenities, and the charm of the historic Black Goose Inn, our resort offers an unparalleled escape for travellers seeking a serene and rejuvenating getaway. Whether you're savouring leisurely moments on the beach, exploring the island's natural wonders, or indulging in delectable dining, your dream vacation awaits at Beach Acres Resort – your idyllic Parksville accommodation destination.

---
More Beach Acres Stories