Visiting Parksville, BC? Check Out These Breakfast Spots!
Parksville, BC is a beautiful town located on the east coast of Vancouver Island. With its stunning beaches, picturesque views, and vibrant community events, Parksville is a great place to visit for a weekend getaway. While you're there, make sure to check out some of the best breakfast spots in town. From casual diners to cozy cafes, these places offer up delicious meals that will start your day off right.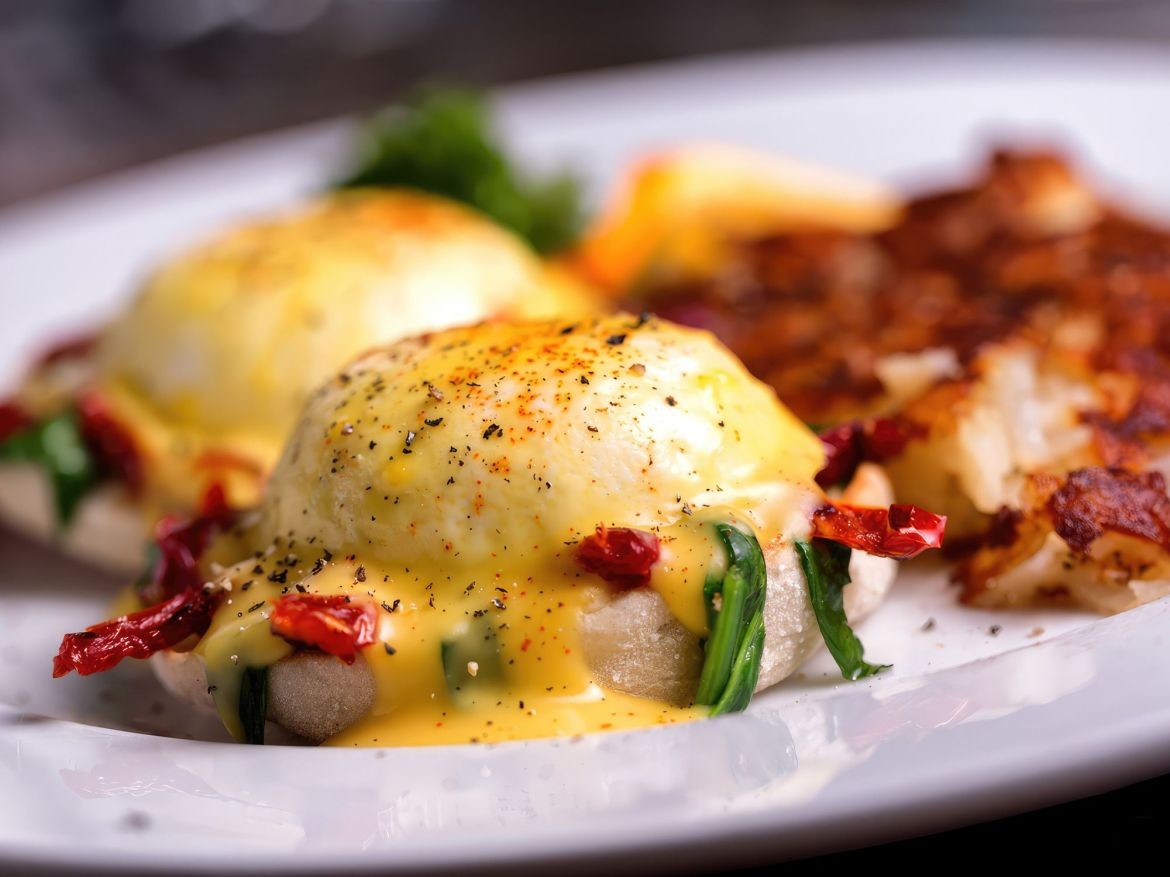 Lefty's Fresh Food
When visiting Parksville, BC, make sure to drop by Lefty's Fresh Food for some of the best breakfast in town! Their variety of menu items offers something for everyone. For something unique, try the Left Coast Toast: smashed avocado on a toasted ciabatta topped with smoked salmon, poached egg, arugula, red onions, capers, chilli flakes and feta. The Salmon Eggs Benedict is also a popular favourite - two poached eggs atop smoked salmon on a toasted english muffin topped with hollandaise sauce and basil tots. Lefty's is always fresh and delicious, so drop by for a great start to your day in Parksville!
Realm Food Co.
Here you'll find delicious, healthy, locally-sourced food, prepared fresh and made to order. They offer specialty items for unique diets such as vegan, paleo, and gluten-free options so everyone can find something delicious to enjoy. You can also quench your thirst with kombucha on tap, smoothies, elixirs or coffee - all organic and natural. Realm Food Co., prioritises ethical sourcing and sustainability when it comes to their food - so you can feel good about what you eat. Stop in for a delicious breakfast - your taste buds will thank you!
Trees Restaurant & Bakery
Trees Restaurant & Bakery uses only free-range eggs sourced from local farmers on Vancouver Island, making their breakfasts a delicious and ethical choice. Breakfast is served from 8am - 11am daily, providing plenty of time to enjoy freshly made omelettes, pancakes, waffles and more. With a variety of vegetarian and vegan options available, everyone can find something to satisfy their cravings at Trees Restaurant & Bakery.

Pacific Brimm Café and Catering
Eating at Pacific Brimm Café and Catering in Parksville, BC is a truly unique experience. Their extensive menu features diner-style fare that caters to all tastes, from classic breakfast staples like eggs and bacon, to more creative options featuring local ingredients. The atmosphere is easygoing and casual, with counter service so you can grab your meal quickly or linger over a cup of coffee. Pacific Brimm Cafe and Catering is a great place to enjoy a delicious breakfast while making lasting memories with family and friends.
Farmhouse Cafe
This cozy eatery serves up delicious classic American cuisine like pancakes, eggs benedict, French toast, and more. They also feature house-made pies and freshly brewed coffee for those looking for something sweet or a caffeine fix. The atmosphere is welcoming and unpretentious – perfect for a relaxed meal with friends or family. Plus, this is a locally owned and operated family business. Whether you're looking for a hearty breakfast to start your day off right or a simple lunch to grab on the go, Farmhouse Cafe has you covered.
Best Breakfast/Brunch in Parksville, BC
No matter what kind of breakfast experience you are looking for, there are plenty of great spots in Parksville where you can enjoy a delicious meal before heading out for the day! Whether you prefer cozy cafes serving up classic comfort food or pubs offering up heartier fare – there is something for everyone in this charming seaside town. Be sure to check out one (or all!) of these top-notch breakfast spots while visiting Parksville!
Stay Nearby at Beach Acres Resort
Looking to stay nearby? Beach Acres Resort is where you want to be! With breathtaking views, comfortable accommodation options, and a ton of fun activities for the whole family, Beach Acres Resort will make your trip extra special. Whether you're looking for an adventure or just want some rest and relaxation, Beach Acres Resort located right on beautiful Rathtrevor beach is your place to stay in Parksville, BC.
---
More Beach Acres Stories