The Best Beaches in Nanaimo
Home to rugged west coast landscapes, world-class accommodation, and, of course, gorgeous beaches! If you're spending time in the Nanaimo area, it's worth exploring one of its many surrounding beaches. This enchanting city boasts a number of different options for a beach day, all unique in their own way.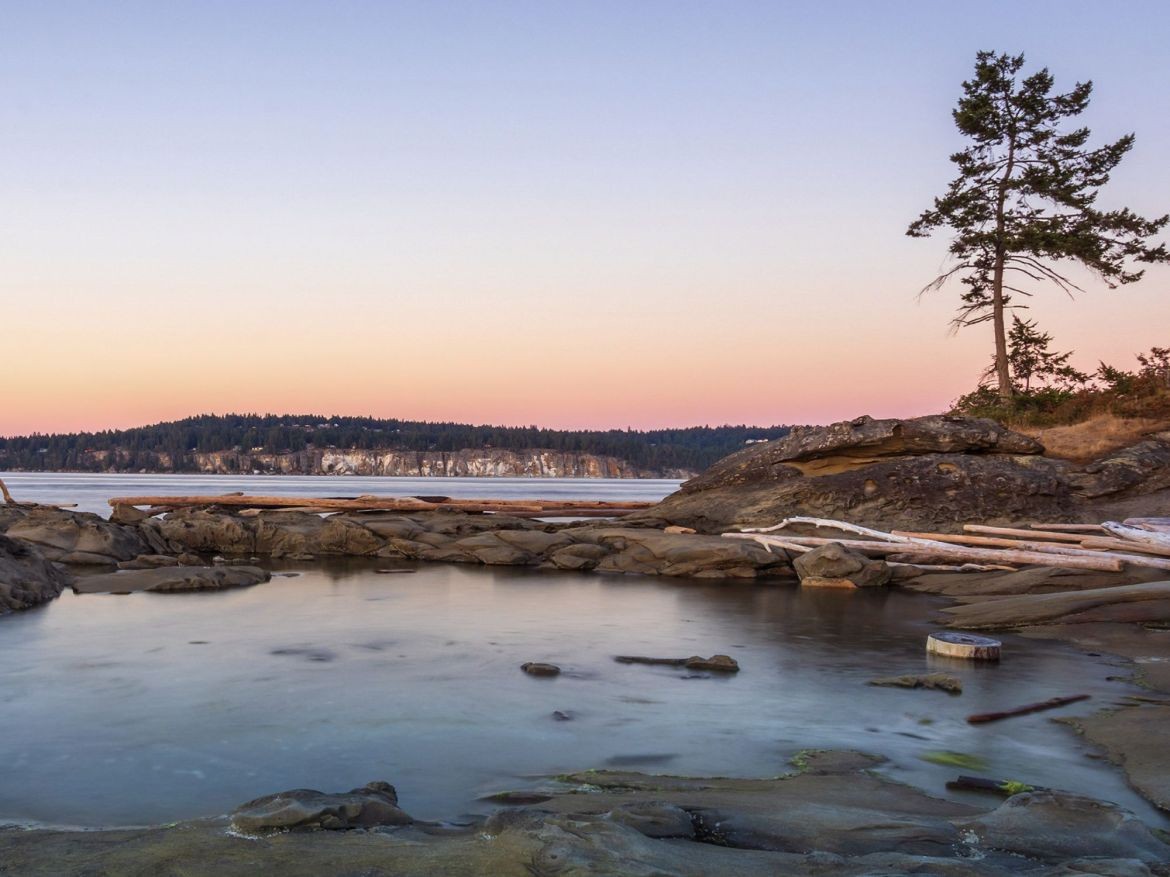 Planning a Beach Day in Nanaimo
If you aren't staying in Nanaimo long-term, you likely need to maximize your time in the area in order to explore only the best of Nanaimo's beaches. Allow our list to help you determine which spots will best suit your itinerary.
Venturing Outside Nanaimo
While Nanaimo offers a number of great beaches inside the city limits, venturing farther out is where you'll hit some true gems. Depending on your needs, a stay further out could help maximize your beach time. Consider a stay here at Beach Acres Resort, just 20 minutes from Nanaimo's city center!
1) Rathtrevor Beach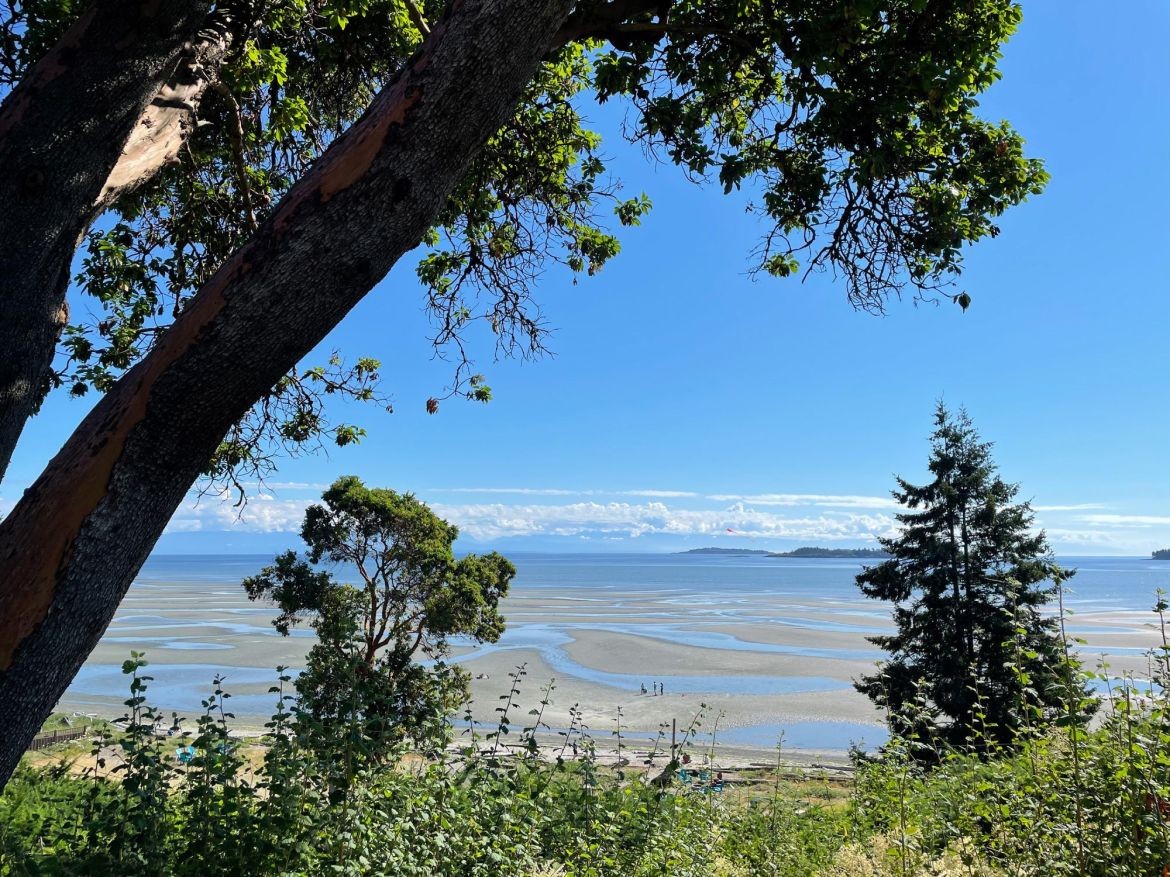 We might be biased, but Rathtrevor Beach is by far our favourite of the many wonderful beaches located near the Nanaimo area. One of the best beaches on Vancouver Island, Rathtrevor is a must-visit.
Picture wide, sandy beaches surrounded by serene old-growth forest. Rathtrevor Beach Provincial Park has it all, from sandy shoreline activities to stunning ocean sunsets, there's something for everyone to enjoy. Follow the forested, oceanside trails or take a dip in the sea.
The ocean recedes almost a kilometer at low-tide, offering a massive sand bank for sandcastle building and beachcombing. If you'd like to stay close by, Beach Acres offers oceanfront cottages, fully-equipped with everything you need to enjoy your stay at Rathtrevor Beach.
Learn more about our special long-term stay offerings
here
.
2) Neck Point Park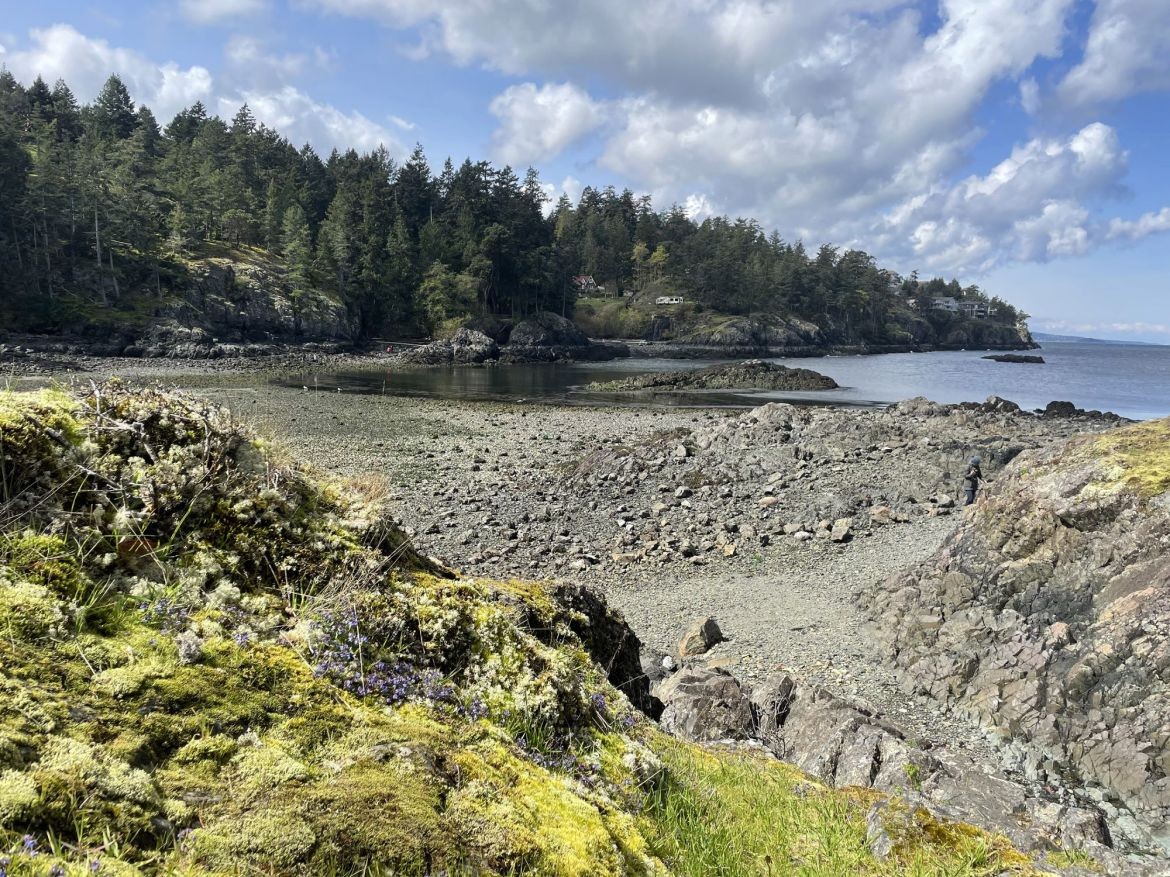 Neck Point Park is a beautiful, 36 acre waterfront park featuring rugged rock cliffs, pebble bay beaches, and twisting trails through Garry Oak groves. The park derived its name from Neck Point Spit - a gravel bar shaped like a neck, connecting to an igneous rock. The spit gets submerged at high tide, so plan your trip accordingly.
Neck Point Park is also a popular destination for scuba divers as an access road enables drive up diving. According to Parks and Recreation Nanaimo, "Divers tell tales of an impressive array of sea life off the rocky headlands at the end of the park's namesake 'neck'. There is a deep water rock wall face that is reportedly home to a friendly octopus."
3) Pipers Lagoon Park
Pipers Lagoon Park offers scenic trails with beautiful ocean lookout points, making it a wonderful spot to watch a sunrise or sunset. The 8 hectare park is filled with meandering trails leading to various seaside viewpoints, providing views of historic Shack Island and Neck Point Park.
If you're a bird-lover, you'll enjoy Pipers Lagoon for its numerous seagulls, horned grebes, sandpipers, loons, kingfishers, great blue herons, and many more species of bird life!
4) Swy-A-Lana Lagoon at Maffeo Sutton Park
Situated along the Harbourfront Walkway, Maffeo Sutton Park is a favourited waterfront park in Nanaimo. With a grassy park for picnics and a large playground, this park is perfect for a day out with the family. Enjoy the various public art pieces located throughout the park and on the walking trail, or try your hand at fishing at the Swy-A-Lana Lagoon Fishing Pier. Here you'll find a swimming beach, Lions Pavillion covered stage (check out any events that may be happening during your stay!), Spirit Square, and even a ferry which takes you across to Newcastle Island.
5) Westwood Lake Park
If you're looking for a great place to swim, Westwood Lake Park is your spot. During the summer, this is Nanaimo's only lifeguard patrolled fresh water swimming spot. A second beach area offers a small playground to bring the kids.
Westwood Lake Trail winds itself around the lake for 5km - a great place to walk your dog, ride the bike trails, or just take in the wonderful views.

Accommodation Near Nanaimo
Interested in staying near Nanaimo? Conveniently located, Beach Acres Resort offers an ideal get-away. On 23 forested acres and bordered by Rathtrevor Beach's sandy shore, Beach Acres Resort provides a cozy, relaxing get-away!
---
More Beach Acres Stories