Find Your Perfect Cabin Rental on Vancouver Island
When it comes to booking your Vancouver Island cabin rental at
Beach Acres Resort
in Parksville BC, you just can't choose wrong. Whether you select a forest cottage, an elegant oceanview townhome, or beachfront cabin, all of our accommodations bring a sense of luxury and comfort to the natural beauty of our Vancouver Island property. Still… we know that you deserve to book a cabin getaway that is "Just Right", and features the views, the size, the location and the amenities that bring your best vacation dreams into reality. That's why we've created this handy guide to help you match your vacation style, itinerary, and needs with one of our spectacular cabin rentals.
Option 1 - Private Forest Cabins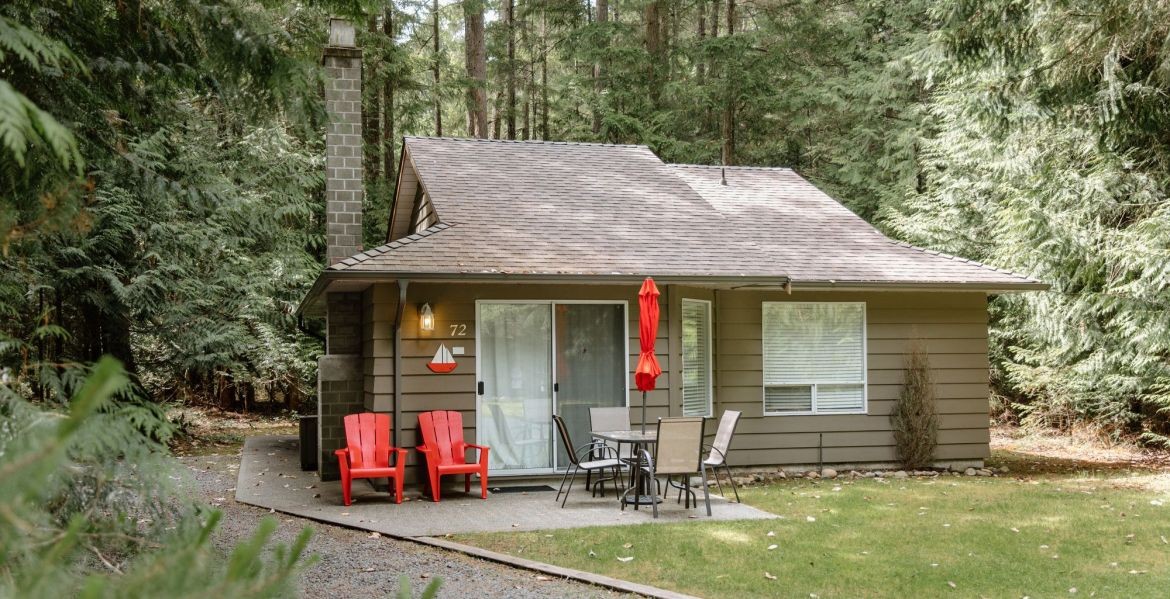 All of our
Private Forest and Forest Cabins
feature a comfortable queen bed as well as two singles or a bunk bed, plus a sleeper sofa in the spacious living room. They also offer a warm, cozy fireplace, cable TV and Wifi internet, and a four-piece bathroom with a clean generously-sized tub. But the best part is the ample outdoor space. Nestled in the old-growth forest of our property, these cabins have a large backyard, front yard, and a full-sized patio, providing all of the serenity of a backwoods retreat, plus the comfort and convenience of beachside Resort access.
You'll love this if:
You like to listen to birdsong and lounge on your sun-speckled patio, tucked away in a welcoming forest cove. These charming cabins are our most private and cozy accommodations, and are perfect for couples retreats or families looking for a quiet place to rest.
Option 2 - Poolside and Activities Cabins
This category includes the
Partial Oceanview
and
Oceanview
one-storey Cabins & two-storey Townhouses that are situated close to the activities hub of our resort. They are just steps away from our heated indoor pool, as well as tennis, basketball and volleyball courts, table-games, a playground, and - of course - beach access. Inside your unit, you will find ample living space, including a fully-equipped kitchen and living-room, plenty of sleeping space, and gorgeous sweeping views from our Oceanview units. Some of our Partial Oceanview units also have views.
You'll love this if:
You want to be close to the action, while still having plenty of personal space all to yourself. These cabins and townhomes are steps away from all of the activities and amenities that Beach Acres has to offer, so there's something fun for everyone.
Option 3 - Beachfront Cabins and Beachlevel Townhouses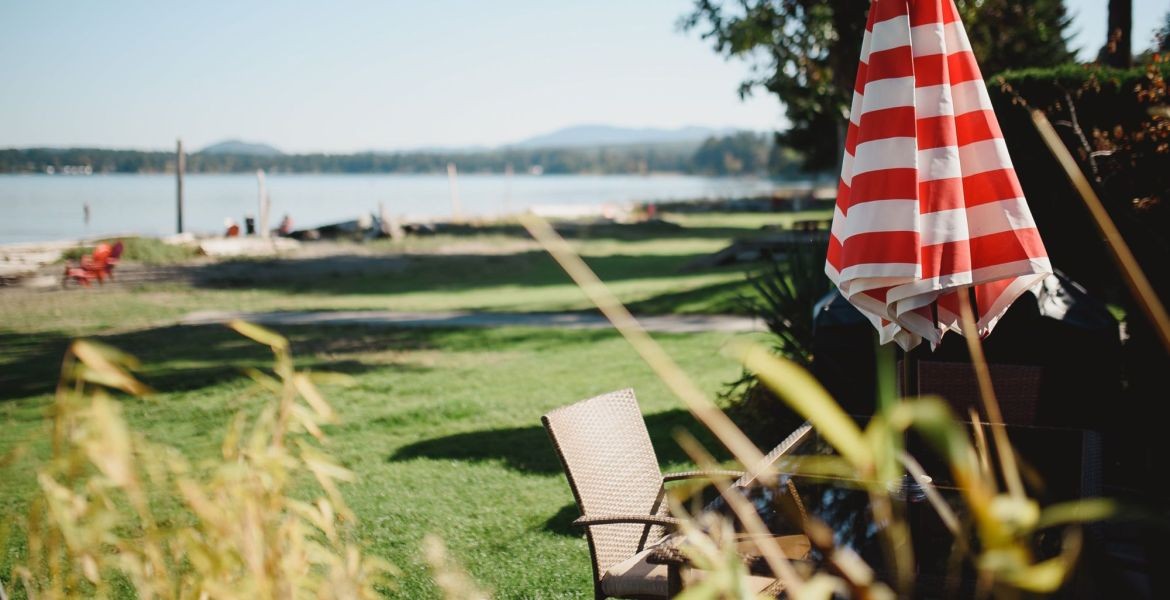 In these units, the Pacific Ocean is right at your doorstep. Whether you select a
Beachfront Cottage
or a
Beachlevel Townhouse
, these accommodations offer unmatched access to 19-kilometers of soft-sandy beach. From the patio or balcony of these fully-featured one or two-bed units, you can sit back and watch the Rathtrevor Beach tide roll in and out in luxurious comfort. Or you can step right off your front-lawn and onto your personal slice of seaside paradise for a family sandcastle competition or romantic seaside stroll.
You'll love this if:
Your ideal vacation day begins and ends on the beach. Whether you select a private cabin right on the shoreline, or one of our spacious two-storey Beachlevel Townhomes, situated behind our Beachfront units. These accommodations are a beachfarer's dream, offering unbeatable access to Rathtrevor, one of Vancouver Island's most beautiful sandy beaches.
Book your Stay in a Seaside Cabin Resort
At Beach Acres Resort, each of our cabins are located on an idyllic West Coast acreage, where enchanting old-growth woodland meets with the glimmering beaches of the Pacific ocean. If you would like to hear more about how each of these cabins, cottages and townhomes can complement your vacation in the Parksville area, please feel free to
contact our front desk
, where we can help you select the perfect unit for your needs.
---
More Beach Acres Stories