The Perfect Day On Vacation In Parksville
Few towns are as perfectly suited for day trips as Parksville BC on the eastern shores of central Vancouver Island. Starting from the charming Oceanside town, within just 30 minutes you can find yourself spelunking in ancient forest caverns, soaking in the sunset at world-class beaches, and perusing local food and goods at Canada's quirkiest artisanal market. Add in some of the best West-Coast eateries on the island and the iconic sandcastle beaches of the town itself, and you'll see why Parksville BC is considered the ultimate launchpad for any great Vancouver Island vacation.
Step One: Wake Up In Your Beachfront Luxury Resort
Nothing says adventure awaits like walking up in a luxury cottage, rolling over in bed and seeing the glimmering Pacific Ocean fill your picture window - so close you can almost feel the sea-spray! Nestled between Rathtrevor Provincial Park and the sandy Parksville beachfront,
Beach Acres Resort
is the perfect home-base for exploring Vancouver Island. Staying at this resort is a choose-your-own adventure experience, and you just can't choose wrong. Whether you opt for a mimosa-in-bed in a oceanview townhouse, breakfast & tea in a forest cottage, or a hot cup of coffee from the porch of your cabin on the beach, the restorative and invigorating atmosphere of this resort is sure to impress. Not only does this resort offer access to one of Canada's most beautiful beaches, it also features a hot tub & pool, playgrounds, activity courts, and other amenities that are fun for the whole family. If you're a solo sojourner looking to recharge in peace, there are also plenty of private corners of the property, where you can unwind by the shade of an arbutus tree, or sink into a book with your toes in the warm sand. Whatever your style, a morning at the Beach Acres Resort reminds you that the best adventures start with luxury and comfort, which is why outstanding accommodations are the day-tripper's secret to success.
Step Two: Go See The Goats On The Roof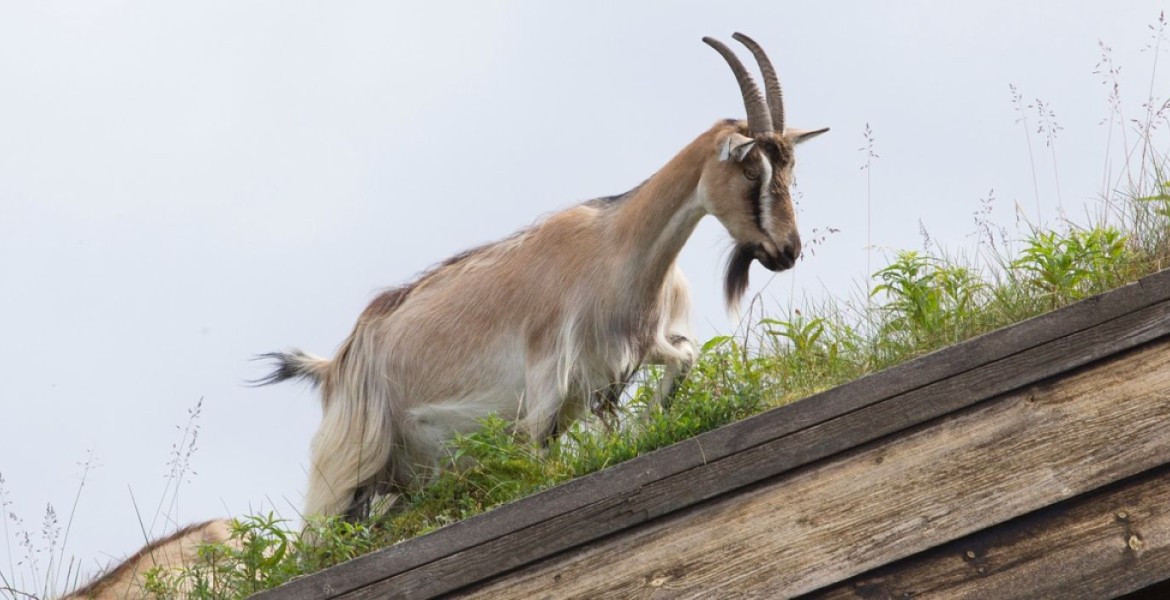 The first stop of the perfect mid-Island adventure has got to be the world-renowned Coombs'
Old Country Market
, colloquially known as "Goats on the Roof". True to its nickname, this market is famous for the four-hooved friends that live on the Market's rooftop, working hard at their day job of sunbathing and noshing on the sweet grass that blankets the market awnings. While these adorable animals may be the market's key attraction, the edible offerings and local art & goods are what make visitors stay. The market itself is a kaleidoscope of colour - from the fresh local fruit and veggies stalls, to the hand-made one-of-a-kind original Vancouver Island art for sale. While it's hard to single out one favourite from the bounty of offerings at the market, we recommend that before you leave you grab some mid-day
treats
, including a box of the delicious artisanal donuts from Billy G's Donut Shop. You'll need some fuel for the next phase of the adventure.
Step Three: Hike The Horne Lake Caves
Next on the docket is the spectacular
Horne Lake Caves
Provincial Park, located about 30 minutes from the Coombs Market. Often referred to as the "hidden gem" of Vancouver Island, the park containing this subterranean cave system spans over 250 acres of forested parkland and hiking trails. It is also home to flora, fauna and minerals that are so unique, it'll feel like you've stepped into another world. Whether you elect to join a guided tour or opt for a free-from cave walk through the Fossil Trail, the spectacular crystal formations and ancient fossils of the Horne Lake Caves are sure to spark the imagination. As an added bonus, the crisp, cooling breeze emanating from the deep underground wells offers relief from the day's heat during peak sun hours. Once you've gotten the cave-spelunking out of your system, we recommend you stop and rest a minute by the banks of the Qualicum River, which flows right through the park, before heading on your way.
Step Four: Pick Up Some Takeout Food
After working up an appetite at the market and the caves, it's time for some food. Luckily, the Oceanside region of Vancouver Island is home to countless restaurants and eateries that are sure to satisfy even the hungriest travelers. In order to maximize your adventure, we recommend turning lunch or dinner into a picnic by calling ahead and ordering takeout. The delicious, beer-battered fish and chips from
Black Goose Inn
Restaurant make the perfect beach-picnic fair. This generously-sized meal is made fresh in house with cod filets, and comes with coleslaw, tartar sauce and, of course, crispy British-style fries. For the non-traditional among us, it can even be made gluten free or vegan, meaning this lunch-spot is sure to satisfy the whole family. The best part is, the restaurant is only steps away from Rathtrevor beach, so your food will still be hot and crispy when you reach your picnic spot.
Step Five: Picnic On Rathtrevor Beach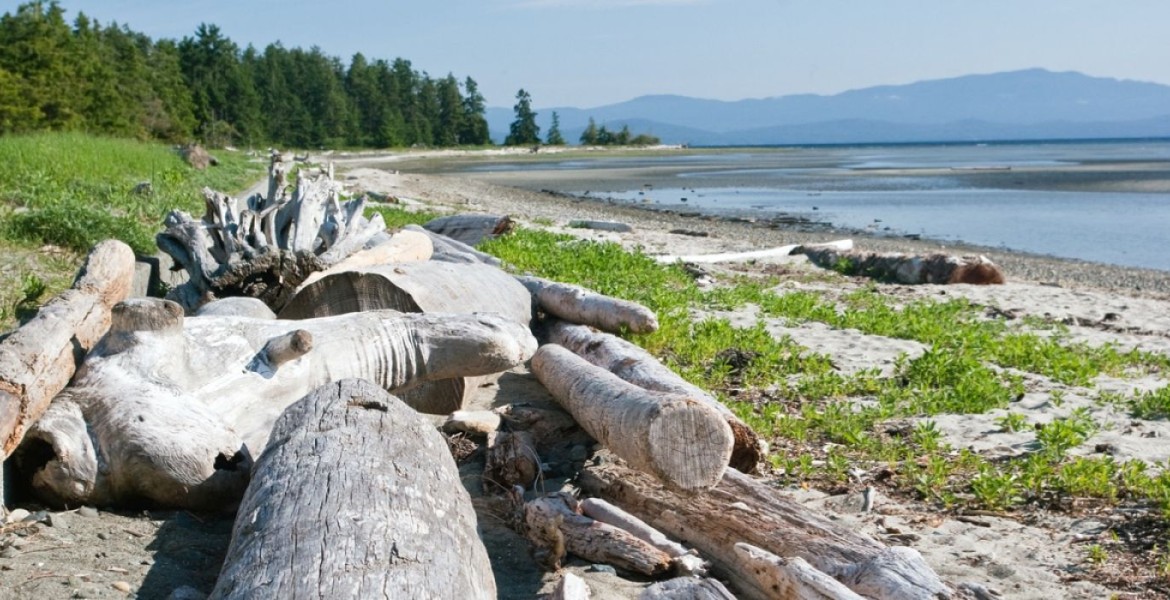 With the activity of your Island adventure in the rear-view, it's time to relax and refuel - and there is no better place for this than
Rathtrevor Provincial Park
on the eastern side of Parksville. While not the most expansive beach in Parksville, Rathtrevor is often heralded as one of the most beautiful beaches on Vancouver Island. Surrounded by majestic old-growth forests, the beach itself features soft, fine-grained sand that rolls in gentle ripples toward the sparkling water of the Salish Sea. During low-tide, the abundant sea-life of the tidal pools is uncovered, and an expanse of world-class castle-making-sand is exposed for sculpting hands. Whether you're visiting as a solo-traveler, joining your sweetheart, or bringing the whole family, spending an evening at Rathtrevor Provincial Park is an iconic Vancouver Island staple that you just can't miss - and a fantastic way to book-end your Perfect Parksville Day Trip.

Book Your Beach Acres Resort Stay
If you've been hoping to get out and explore Parkville and the surrounding area, now is the perfect time to book your accommodations with Beach Acres Resort. Our luxury beach-front resort offers ample on-property activities and amenities, as well as easy access to some of Canada's most unique and picturesque day-trip destinations.

If you'd like to hear more about the activities, amenities and accommodations offered through Beach Acres and in the surrounding area, please don't hesitate to reach out to our friendly and knowledgeable reservations desk.
---
More Beach Acres Stories